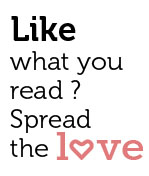 Share
To find out, viagra 60mg  we asked the women
That India is one of the most dangerous places in the world to be born female is well documented. All those who keep track of these things, clinic including the United Nations, have been highlighting this fact for years. What's new, however, is the attention our country has begun paying to this most pressing of issues, perhaps because of the slew of unimaginably brutal rapes that have shocked even the most jaded among us. But what about here in Goa? How safe is it to be a woman here?
The latest statistics are not encouraging. According to police records, a total of 30 rapes have been reported in North Goa so far this year, compared to 25 in all of 2012 and 12 in 2011, with similar trends being reported in South Goa. Police say much of the difference might be due to victims losing their fear of speaking out rather than a trend toward greater violence. Still, it's believed a large number of sexual assaults go unreported, and conversations with women from a cross section of Goan life reveal real anxiety about staying safe in this state, nevermind that it's the richest in India. And it's not just rape, of course, that keep folks on edge. There's the muggings, the assaults, the groping, the leering and the unwanted advances of every kind.
Let's hear what these ladies themselves have to say about this issue.
Esha Nadkarni a student of St. Xaviers College who lives in Caranzalem, thinks things are far from rosy for women in Goa. "All the news that we hear is proof that not even our schools or colleges are safe. My mom was always worried about my safety, but now she keeps calling me after every hour to confirm whether I'm fine," she laments. "I can't go roaming with my friends in the night, I can't go for a sleepover, which sometimes makes me feel like I am in a cage but I don't blame my parents. Today even friends can't be trusted," she says.
Pooja Dessai from Vasco shares a different opinion, however. "I feel safe in my city and being a law student I have faith in the system. I have personally taken the last bus home so it's pretty safe. I just make sure I keep my parents informed and call them from a place where I feel I am unsafe and give them information so that the people around are aware that I have informed my parents."
Twenty-one-year-old Valerie Carvalho from Margao says going out at night is one thing but that even walking down the street during the day can be highly unpleasant. "There are men sitting on railings continuously staring at you which makes it so uncomfortable", she says.
Chiara Gomes, a dentist from Margao, echoes the sentiment. "Taking the last bus home would be like jumping into the arms of danger. These days girls are unsafe anywhere – markets, theatres or even work."
Aditi Khadse, a youth from Vasco, says her parents are afraid to send her out even in the afternoons. "It's natural for them to be worried but when it is necessary, I keep aside the fear. As citizens of a free country people have the freedom to do what they want. At the same time, I don't feel women are capable enough to handle themselves. They need to learn self defence and carry pepper spray with them. Women need to learn ways to protect themselves, be strong enough to handle themselves. "
Tilya Fernandes, 20, believes that the mentality of people needs to change. "I do not agree with certain things my parents say. Yes, precautions need to be taken but I believe in being bold. It is wrong when people say a woman called something upon herself. Narrow mindedness towards women needs to go away."
Mrs. Alice D'cruz was born and brought up in a Goa that was a lot safer and quieter than it is now. "I wouldn't take unnecessary risks such as giving strangers lifts in my car or walking along the beach alone after sunset, something we did in the past without a second thought. The quiet contentment, which was a hallmark of our culture, has been sadly lost," says
the lecturer who teaches English literature at St. Xavier's college.
As a doting mother to two daughters, she believes that rather than restricting their freedom, it's best to encourage them to establish reliable friend circles, and to communicate openly and regularly about their whereabouts and activities. "It is important to empower our children to make informed choices, to avoid taking unnecessary risks, and to be prudent in the way they carry themselves in public," she adds.
The young and dynamic Priyanka Kashyap, who has recently taken over as Superintendent of Police in North Goa, originally hails from Chandigarh and opines that Goa is much safer and peaceful than cities up North. "Never take your surroundings for granted and if something does happen women shouldn't be afraid to come out in the open and speak about it. There is no longer a social stigma as sensitization is increasing. Today more and more women are ready to come out and speak up," she says. "They should know where to draw the lines and make sensible choices. Young girls should not be naïve and be aware of the company they keep."
No, it's not that the onus is all on women for keeping themselves safe. Kashyap and the other women interviewed all agreed it's also up to the men to respect and watch out for women. To treat every woman as they would a mother, a daughter or a sister. To understand that all people, men and women, have a right to live in dignity.