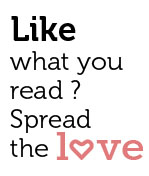 Share
Get ready for the exhilarating new PICNIC on the beach every Sunday at La Brise, medical the beach side dining restaurant lounge by Novotel Goa.  Watch the Chefs unfold an interesting array of more than a dozen live stations, stiff cocktails, coolers, interactive activities on the beach and all that you always wanted to do on that long awaited picnic by the soothing seaside.
Inspired by customer craving for unique food experiences and Goa being a foodie's paradise, the menu offers an assortment of modern gastronomy that emphasizes on freshness and creative plate presentations which is distinctive and wholly appetizing.
Slink up to the Sun deck and sip on a drink from the extensive beverage selections of innovative cocktails and mocktails. Sip on cocktails such as a smoked martini, ginger mojito or the La Brise Signature and indulge your passion for food, fun and friends as DJ Vernon entertains with a vibrant and energetic ambience like never before.
Whether luscious steaks, pork ribs, succulent lamb chops, sliders, smoked grills etc., or merely lazing around the deck area with coolers, beverages, pass around snacks; egg and roesti counter from salads in jars to delectable dessert bar with chocolate fountains; there is an assurance of satiation for every palate.
Treat yourself in designing your own sliders and burgers or binge into scrumptious sea food delicacies; all roads lead to La Brise with the new and innovative theme – BEACHNIC. The mantra is to bring the highest quality ingredients with an unwavering focus on great taste and value for discerning guests
About La Brise
Overview: 
Situated on a breath-taking seascape of Candolim beach, La Brise is an all dining restaurant lounge owned by the Shrem Group and managed by AccorHotels. Under the starlit cover, the awe-inspiring property is the perfect hideaway from the chaos of Goa. Enjoy a wonderful candlelight dinner with cocktails as the light breeze and serenity of the place rejuvenates you.
Offering an unmatched dining experience with the subtle and elegant Lumea lamps in the center of the table, La Brise is ideal for a chic date or an informal setting.  The eatery with a capacity of 150, offers a balanced mix of  Western, Oriental, Indian local influences. Catering to the Indian or the Expat, the couple in love or a business meet over coffee, the restaurant has a global innovative selection for lunch and dinners. The varied beverage menu includes red and white wine, local and imported beers, a selection of upmarket white spirits, great coffees, teas and fresh juices. Generous portions and attractive healthy options using plenty of greens is the highlight of the menu.
With rustic chinaware, tabletops adorned with jute runners, elegant glassware, the restaurant will reflect the style it is known for best and makes a beautiful setting for a sunset experience in Goa. One can enjoy deep house and interesting ethinic twits to the EDM or sing along with Karaoke on Wednesdays. Step into this unique getaway to simply groove to the Bollywood Saturdays or laze around during the sunday brunch.
The delightful venue is made memorable through its crisp, vigilant and friendly service.
Operating hours
11.00 to 23.00
Address: Candolim Beach Road, Opposite Village Panchayat Office, Candolim, Goa 403515. Phone: 0832 249 4141