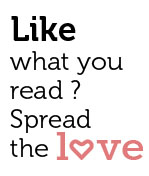 Share
When was the last time you dined within shouting distance of a 'bikini-killer'?
With a 44 year-old legacy, O' Coqueiro on the NH-17, doesn't really need Charles Sobhraj to sell itself. Granted, the international criminal with twelve kills to his credit – a couple of them bikini clad women — was sensationally arrested at this very restaurant decades ago. But a pale, handcuffed statue stationed on the verandah, is certainly not a textbook prop for the entrance of a fine-dining restaurant.
However, once inside and the delicate, miniature drum-like prawn-stuffed squids make their appearance, thoughts of Sobhraj drown in the accompanying pungent sweet-sour reichado sauce. This dish is a delight, but could have been bettered had the sauce been even more sour and pungent. The fresh catch and a generous, perfectly minced filling is delicious.
We also tried the vegetarian samosas in the place so overwhelmingly famous for its fish and traditional Goan cuisine. With eight fried triangles in our plate, we were content. The subtle taste of mashed potatoes in deep-fried pastry-filling was a stark contrast to the stuffed squids.
Next came the prawn cocktails. With a slightly tweaked mayonnaise sauce, its taste leaned towards the bland. The steamed prawns were big and tasted fresh. We were pleased with our appetisers and the waiter certainly knew how to serve his beer.
But, here's the catch. The service left much to be desired. For a place which boasts of tradition and perfection as its Unique Selling Proposition, the waiters seemed keener on attending to the more 'important-looking' businessmen and smartly-suited foreigners sitting nearby, over a skirt and tee shirt-clad me.  It took more than 40 minutes for anything, including water, to arrive at our table.
Full marks to the chef Peter Fernandes though. Everything we ate, including the Chicken Caffreal and Vegetable au Gratin, was heavenly. O' Coqueiro adds a special secret ingredient to this classic Goan dish, in which the main ingredients are coriander, pepper, oyster sauce and bankole sauce.
As for Sobhraj, the psychopathic yet famously charming killer who terrorized Western tourists throughout Southeast Asia in the 1970s, he's once again jailed in Nepal after serving time in India, staging a spectacular escape followed by his re-capture at O'Coqueiro and a stint as a celebrity ex-convict in Paris.
With just a little work on that service, O' Coqueiro should be able to claim its fame from its culinary offerings rather than Charles Sobhraj.