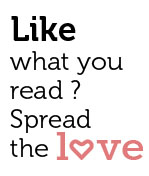 Share
What do cricketer Sachin Tendulkar, nurse actor Naseeruddin Shah, ailment economist Lord Meghnad Desai and Turkish novelist Orhan Pamuk share in common?  A love of yummy sweets from the legendary Jila bakery.
According to Reginaldo Antao, there who runs the popular sweet spot in the heart of Ambora village, 40 kms south of the capital, all these luminaries have sampled baked goodies and pastries from his bakery – undoubtedly one of the tastiest landmarks in south Goa.
Reginaldo's father Jose Inacio Antao once worked as a baker for the Parsi-owned Star Bakery in Mumbai's bustling Dadar area. The owners were related to former Prime Minister Indira Gandhi's husband Feroze. The famous couple loved the bakery's 'fan' biscuit, a small heart-shaped sweet with a slightly caramelised top and a sprinkle of sugar crystals.
Indira Gandhi so loved fan biscuits that even after the Star Bakery shut down, she took to ordering them from Jose in Goa. "We used to send it to her through her lawyer in Bombay," says Reginaldo.
Started in 1972 by Jose, Jila Bakery brings something extraordinary to what otherwise would be a practically anonymous village: Fame. "We named the bakery Jila by taking the initials of my parents Jose Inacio Antao and Loudovina Antao," Reginaldo explains. Giving the bakery any name was an honour in itself, considering that many village bakeries in Goa have none.
Despite Jila's national acclaim as one of the best bakeries in India, Reginaldo made a shocking revelation in his discussion with me: He plans to shut down Jila next year.
Could this be true? Reginaldo, 57, said he's achieved everything he set out to do and has no need to carry on with the bakery. It's hard to know whether this sad promise will become reality, and Reginaldo assures that no matter what happens, he will share his recipes with his son so that they don't die out.
While the bakery since its inception has been making continental desserts like the apple strudel, Geneva pastry and mille feuille, the melt-in-the-mouth éclair, a French pastry is Jila's piece de resistance.
One bite of the éclair – a small soft pastry filled with divinely smooth cream and topped with chocolate – filled my mouth with a molten lava-like flood of soft, creamy bliss.
In addition to the cream and butter, the éclair has an interesting bit of trivia rolled inside its many light, crusty folds. Some 25 years ago, after the éclair from Ambora started getting talked about, a leading Goan manufacturer of confectionaries and wines offered Rs 5 lakh for the recipe.  The Antaos refused point blank.
"Our éclairs are better than the French," Reginaldo responds when asked what's the best compliment he's received. Next he recommends a brown candy called Melting Moments, a small cashew-nut shaped nugget made out of what tasted like caramelized dough. It did pretty much as the name suggested, once I popped it into my mouth.
Jila's secret lies not only in its recipes, but also in its embrace of all things old.
"We do not use any modern gadgets or machinery, which is what makes them all the more delicious. We do not use any preservatives or chemicals. Even the baking is done traditionally using wood," he said.
The late Jose Inacio Antao got his start at age 15 as a helper in a bakery at a Taj hotel in Mumbai. Will the wonderful bakery he founded now shut its doors? My suggestion is get there fast in case it does.