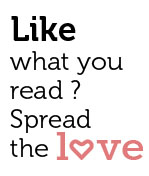 Share
How do you deal with the worst tourist season in recent memory? How 'bout bust up some beach beds?
By now everybody knows that Goa is experiencing one of its worst tourist seasons in memory, with drastic reductions in the number of people visiting the sunny state. Controlling the number of beach beds on the Calangute/Baga stretch might be a laudable goal, but with the tourism scenario we're facing this year, sending cops to the water's edge to wreck havoc with tourist installations seems like a highly questionable tactic. Is there not a better way? Below, Jaydeep Singh writes about his experiences witnessing this beach-bed bust up this past week in Calangute, part of our Goa Streets citizen journalism initiative "Heard on the Streets."
This past week, there was a raid team conducting checks on the beach shacks at Calangute. There were almost 20 uniformed police along with some plain clothes personnel who were accompanied by what appeared to be some local goons. The police in uniforms were mostly spectators to the goings on whereas the plain clothes persons were checking the number of beds at every shack.
They were loud, rude and hostile towards the shack owners who were attending to the few foreign guests and Indian tourists.
At some shacks where the beach beds were in excess of the permissible number, they used a power saw to cut up and destroy the beds, thereby creating a scene which was not pleasant to behold.
"This is the time to earn, and these people are coming and cutting up beds. It's very sad, you know," said one beach shack operator, who, like others, didn't want her name used as she was criticising authority.
The foreign tourists were the most upset by the behaviour when all of this could have been done in a discreet and official way, without this unnecessary display of authority. The peace and quiet was more disturbed by the throng of police personnel than by any excess tourists, as the season has been largely a failure.
"It's not as if the beach is overcrowded. It's not doing anybody any good. Basically, it's just taking business away from the owner," said one British tourist lying on the beach. "Normally, (Goa) is a nice place to be but when things like this happen, it just causes bad feeling amongst people."
Last year the taxi strike created a lot of discomfort and inconvenience to the tourists. This year it seems to be this new beach bed check. If Goa's tourism is suffering, it seems to be largely due to the lack of welcome coupled by extremely random regulations, rude behaviour, and unplanned civic services. It is making Goa an unattractive  holiday destination.

Something needs to be done to save the tourism industry.
The population survives on its tourism industry. The regulations must be consistent and a long-term policy needs to be implemented.
Heard on the Streets is an initiative by Goa Streets inviting readers to write about issues they're passionate about. If you have something you'd like to write about, send us your story or story idea at streets@goastreets.in