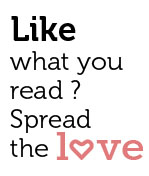 Share
Dine As The Italians Do At A Quaint Trattoria In The Heart Of The Goan Capital
Baba's Wood Café Is The Real Deal, patient Folks!
This is a story about the perfect antidote for Italian hunger pangs.
Sometimes qualifications are required to describe local restaurants featuring foreign cuisines. "This Chinese food is good for Goa", for instance, or "Not bad for Continental food outside the Continent!" No such caveat is needed for Baba's Wood Café, the delightful Italian restaurant in Panjim that would actually be considered good even if it were located in Rome, Venice or Milan.
Perhaps this shouldn't surprise us, given that the establishment's warm and worldly proprietor, Maria Grazia Raschi, does, in fact, hail from Milan. But let's face it, just being run by an Italian does not an excellent Italian restaurant make.  It's not so much where Maria is from that does the trick, but the heart and soul – and incredibly delicious, home-style recipes – she and her team put into Baba's Wood Café that make this restaurant one of the best Italian eating establishments in this part of the world.
Pasta
Once located on a quaint street of Mala – Fontainhas, Baba's Wood Café has now shifted to Miramar, not far from the not-so-commercial beach of the same name. As you dine here, you will notice furnishings around you that are as extraordinary as the flavours of the pizzas and pastas that make up the bulk of the menu. Chairs, tables, chandeliers, lamps, cupboards, mirrors, candle stands, glass jars, clocks and other items add to a rather stunning ambience that evokes the cultures of Italy, Vietnam, China and France.
And here's the fun part: Pretty much everything you see is for sale! Yes, one of the finest Italian restaurants on the Indian sub-continent doubles as a furniture store!
When you walk into Baba's Wood Café, it's hard to fathom that this space once housed the now defunct Pan Asia Bowl. Does the Taj Mahal resemble the Goa Medical College? This space has been completely transformed, and in a good way. Add to this the fact that you can now also dine in the open air on the upper floor terrace that used to be part the Mekong Lounge, which is also no more. This means you can now sit outside with your food and/or cocktail, watching the passersby of beautiful Miramar, with music in the background and a wide TV screen featuring your favourite sports picks.
When it comes to the food at Baba's Wood Café, you will be met with a winning combination of fresh market produce and imported ingredients from Italy.
Upon arrival, you will be greeted with a complimentary bruschetta. On one recent night, we went with a recommendation from Maria – a wood-fired pizza, featuring mozzarella cheese, salmon, rocket lettuce and sour cream. We loved the delicious thin crust, with its whiff of the wood-fired oven, and the toppings, too.
Next came the Beef Fillet with Porcini Mushroom, served with freshly cut salad and perfectly mashed potatoes. This dish was superb, as were the pork ribs served with sautéed vegetables. All of this was happening while we were sipping down our whiskies. Baba's Wood Café also offers a wide range of wines and spirits to quench your boozy thirst.
For dessert, there are gelatos, pies, tiramisus and other Italian delights. On Maria's recommendation, we ordered 'Coppa Ameretto & Chocolote' and 'Affogato Al Caffe'. Coppa Ameretto & Chocolate featured chocolate and mascarpone, topped with Amaretto cookie crumbs and chocolate – all soaked in Brandy! The Affogato Al Caffe features a scoop of vanilla gelato with a shot of hot espresso.
Baba's Wood Café makes home deliveries within the Miramar-Dona Paula area.
This is the ideal choice for Italian comfort food adhering to world-class standards. It's places like this that help make the Goan capital one of India's most livable cities – and we have an Italian immigrant named Maria to thank for it.
Coppa Amaretto & Chocolate
Meal for Two: INR 2000 – 2500.
Location: Bela Goa Annexe, Opposite Carasid, Miramar.
Contact: 9168804018, 9823714098, 9923414098.
Email: babagoa2009@gmail.com
Web: babaswoodcafe.com
Closed on Mondays