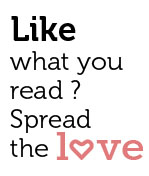 Share
A Labour of Love
The morning after next weekend November 15-16, decease festival organisers of the massively ambitious New Wave 'Indie' and Punk Music Festival to be held at the Go-Karting track in Verna, ailment will heave a sigh of relief. "It's been the toughest event that we've organised so far, case " says Vinesh Iyer, of the Live Music Project and Art Escape. Along with his partner Darryl Noronha, Vinesh has been organizing weekly Saturday night live music events in South Goa for over five years now, currently at the Baywatch resort in Sernabatim beach.And as if organizing this mammoth project is a breeze, the hardworking Art Escapists are planning a jazz festival in end November as well.
.One of the main reasons that the New Wave festival has been difficult to organize is the lack of sponsor support for music that is not considered mass-oriented. The indie music genre refers to music that is mostly independently produced by new talent, rather than big re companies that generally bank on more lucrative popular music. Most independent music artists do not fall into a single, defined musical style or genre and usually create music that can be categorized into other genres. So the genre tends to represent a raw, do-it-yourself kind of ideology, which breeds creativity and experimentation in music. The name of the festival 'New Wave' reflects this too, as it features many of the new bands in India that are not yet backed by big record labels.
.Although there is support from a couple of major sponsors like the shoe brand Vans and Pepsi MTV Indies, more funds are needed to cover the expenses of bringing together around 67 bands, many from across Asia. The festival, organized by Art Escape together with the independent record label ennui.BOMB, features some of the most exciting names in the Indian indie music scene like Mumbai-based electro-rock act Sky Rabbit, Delhi-based gypsy jazz band Peter Cat Recording Co and post-punk act Supersonics from Kolkata, besides lots more.
.It is a first-of-its-kind music festival for India, and we're lucky that it's happening in our back yard. Another quirky aspect of the festival is its focus on punk music. For those unfamiliar with the punk rock genre, it's a high-energy style that emerged in garages in the West in the 1970s, and is famously associated with bright-coloured Mohawk haircuts and studded leather fashion. The festival will encourage interactions between some of the best Indian punk bands like Pune-based 'A Mutual Question' with bands from farther across the continent like Japan's all-girl punk band 'Shonen Knife,' 'The U-93s' from South Korea and 'Rebel Riot' from neighbouring Myanmar.
Electronica fans need not despair either as there is well-rounded representation from Bangalore-based 'Sulk Station,' Indian classical genre-bending 'Tritha Electric' and Sky Rabbit frontman's well-known solo project, 'Your Chin'. The organizing team has made efforts to feature indie artists from Goa as well although there is still a shortage in the music-loving state. Familiar names like Elvis Lobo, Joanne Fernandes and Shayne Ballantyne are sure to rock the stage on their home turf.
.Priced reasonably at only 1000 rupees per day, the festival organisers are trying to keep it affordable for their younger, eclectic music-inclined following who will be traveling from all major metros. Higher numbers may also turn up given that 10 pre-gigs were organized in cities around India to create awareness about the festival. A crowd of around 5000 are expected but many more may attend from Goa alone to see the inspiring talent of new bands that haven't performed at music festivals before, like 'Voctronica,' an instrument-less beatboxing, acapella group.
Attendees may also score some freebies like a guitar from Gibson or CD giveaways from Darjeeling-based 'Da Primitive Future'. Eager beavers will be able to camp right on the festival venue, where they can enjoy music all day from 10am until 10pm. There will of course be food stalls and a flea market as well to cater to the residential and visiting crowds.
The idea for the New Wave music festival originated from organizer Rishu Singh's compilation albums called 'Stupiditties' which featured unheard-of original, creative music and quickly gained a cult following. The eighth Stupiditties compilation album will be released at the festival. Rishu quit his corporate career with Sony Music to start ennui.BOMB, which has gained a reputation for organizing unique, alternative music 'Bomb Thursday' events in Mumbai's suburbs and larger, crowd-funded band lineups branded 'Control Alt Delete'.
In spite of the hard work, organizer Vinesh Iyer is committed to making the festival the best it can be. "The whole intention is to open up the whole original music scene. The festival should inspire young people to appreciate and create original music."
Tickets can be purchased at Bookmyshow.com and more information is available on their Facebook page or website at www.thenewwave.asia.