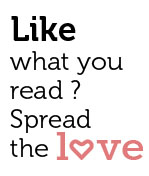 Share
Little Italy in Goa
If you find yourself in the charming Latin Quarter of Fontainhas in Panjim, surrounded by old and colourful buildings, keep an eye out for Baba's Wood Café. The moment you walk through the gate, you will be enticed by a pretty garden and comforted by a delicious aroma filling the air.
Maria Grazia, from Italy, has been running the elegant Baba's furniture store for the last 5 years. Truth be told, the furniture by itself would have been enough. Don't take my word for it, check it out yourself. The store displays some of the most breathtaking, delightful pieces available anywhere in the state.
But then, in 2012, something even more extraordinary happened. Maria extended the business by opening a café adjoining the furniture store. She is now right in the thick of it, as she says, "in between furniture and salad." A perfect blend of wood and café indeed is at the heart of Baba's Wood Café. (By the way, the furniture isn't the only thing wooden. There's also a wood-fired oven churning out pizzas that, as Joan Rivers would say, are 'to die for.')
The sensibility Maria brings to the store has been extended to the café, and it can be safely said that Maria serves up some of the finest Italian food to be found in this part of the world. And there's something heart dippingly satisfying about being able to sample Maria's culinary delights, and then, in between courses, browse through her furniture collection imported from China, Vietnam, France and Italy.  Believe me, dear reader, this is not something you can experience every day.
The store also sells products back in the European market as well as Dubai. Goa's market, as compared to the other markets of India, stands out due to its international and other well-travelled consumers (including a great number of Indians). And Maria is happy to share her expertise on European furniture with savvy customers in Goa (many of whom appreciate the fact that her well-made furniture easily retains its sheen during the blistering summers and torrential monsoons).
Among Baba's clients is Deltin Suites, which has parasols and other furniture in its garden and around the pool stocked by Baba's. Lots of Bollywood personalities also visit Baba's, both for the food and the wood. People come from Delhi, Bombay, Bangalore and many other places.
The products include chandeliers, tables, lamps, chairs, cupboards, mirrors, sofa sets, tablemats, candle stands, glass jars, old clocks, statues and garden furniture. They also have a space dedicated to lifestyle accessories from various leading designers.
Maria chooses her stocks from the things she fancies and also what would suit her clients best. And she pays attention to detail, such as the ability to wash a parasol or maintain furniture by merely applying linseed oil.
Her supplies are always stocked and ready to go, available on bulk order as well. Baba's does home delivery so the whole process of shopping is convenient and enjoyable.
The restaurant and the furniture store may be very different enterprises, but a common theme of excellence runs through each. The café is a place for delicious and authentic Italian cuisine with wines from sun-kissed Italy (that's something we have in common with that country, no?) Sipping the summer with the light fragrance of genuine wines and waltzing your way through rooms filled with dazzling hand-crafted articles is a blissful process in the myriad land of Baba's Wood Café.
Maria is not a trained chef but she has an instinctive taste for great cuisine. With help of a world-class chef, she serves genuinely home-cooked style food made from authentic Italian products that have been imported just to tingle your senses. The cheese, ham and even the ice cream are products you wouldn't be able to find just anywhere in Goa. Maria recommends you try out their homemade pasta and pizza to immerse your taste buds in pure Italian cuisine.
Despite difficulties with transport and a whole bag of bureaucracy, Maria is happy with the way her venture has grown. She designed and decorated the entire space on her own. The stones in the shop, paintings hung on the walls (from some fabulous artists, a separate story in itself) and splashes of colour are the expression of her individuality. She laughs and adds, "It's got a lot of everything of me."
So, who said summer's a bummer? Lying under the cool shade of the parasol, chewing a yummy mozzarella pizza and beating the heat with a smooth hazelnut ice cream straight from the heart of beautiful Italy, welcome to Baba's Wood Café. ood
Baba's Wood Café is open from 12:30 pm to
3:30 pm for lunch, and 7:00 pm to 11:30 pm for dinner daily, except Tuesdays. Store is open pretty much all the time, again, except Tuesdays.