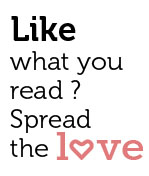 Share
Still pondering over where to take the family out for Christmas meal? If you're looking for a pleasant environment of delectable cuisine, drug live music and a beach-front ambience, then Bay 15 is the answer.
Beginning on the 24th evening from 7.30pm onwards, the decorated chef team there will serve up a six-course meal with an imaginative menu that will give you a glimpse into the new menu they are launching soon, and an excellent wine list. Sit outside in the open air or indoors where there is air conditioning, since it's still a muggy December in Goa!
On the 25th evening on the other hand, from 7pm onwards, the Harbour Grill lawns will play host to an overwhelming buffet spread. You can look forward to a choice of 14 salads and starters, including a Watermelon Feta & Rocket, Caprese and a cheese platter! Additionally, there's even clam chowder and roasted tomato with fresh basil soup options. At the BBQ, there are eight options such as Beef Tenderloin, Lamb Chop Barrah, and vegetarian choices as well.
But the real highlight at Christmas are the roasts so over at the 'Carvery', Bay 15 offers Roast Turkey of course, besides Roasted Chicken, Suckling Pig and a Whole Red Snapper in Goan Marination. And that's not even close to the end of the menu! There's a whopping 11 more hot dishes like the Roasted Chicken with Pinenut Sauce and Saffron Seafood Stew, a special kids menu, and 14 dessert options! Those who have a sweet tooth should feast on the desserts alone, because you won't want to miss the Chocolate Yule Log or the Chocolate Chilli Baked Yoghurt. As if that's not enough, there's even a live station with a chocolate fountain with marshmallows, which the kids will love!
Perched over the secluded Odxel Beach in Dona Paula, Bay 15 is just close enough to all the convenience of an urban center while still being surrounded by a serene environment. Chef Raheman shifted from the Maldives where he worked with some of the island's best hotels for 13 years and brought his expertise to signature creations that he's added to the menu.
The live band 'Triads', a three-piece retro boy band, will supply the entertainment for the evening, and are sure to get you on your feet. So if you're looking for an ideal place to keep the whole family entertained, this is it. You can buy a ticket at Bookmyshow.com or at the venue. Or you can call 73501-46000 for more information.