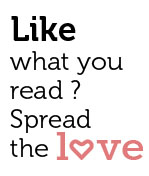 Share
Avocado
This healthiest of fruits is in season now
Many times, a smoothie hits the spot, especially on a hot day. Although I am not a big fan of this typical American concoction, I love avocado smoothies. I encountered them for the first time in Bali. This island produces amazing fruits and vegetables. There is something about Bali which is difficult to describe. It is not only the amazing sense for beauty which the inhabitants display everywhere. There is something intangible in the air, Bali's own kind of magic.
Before I continue, a word of explanation for any smoothie virgins out there. A smoothy is a blended beverage made from fresh fruit with a milkshake-like consistency. They often appeal to health-minded people.
In Bali I have eaten the tastiest papayas of my life and I had my first avocado smoothie. In Bali it is called avocado juice. This name is somewhat misleading because they blend the avocado with full fat milk, resulting in a thick cream that you can eat with a spoon. Being allergic to dairy, I have blended avocado with coconut and almond milk in the below recipe, which works just as well. Of course it tastes different but it makes wonderful smoothies all the same.
Of course you can prepare smoothies with just about any fruit or vegetable you fancy. Don't hesitate to experiment. A smoothie in company with some crackers or cookies is the perfect quick snack whenever hunger pangs hit home.
At the moment avocados are in season here in Goa. You can find them in the market and many supermarkets. You need really ripe avocados for this recipe. Avocados are ripe when the skin yields to the touch. Don't poke your finger too hard into them though. You want to test them, not smash them!
Avocado Smoothies
When you find promising avocados in the market, which are not yet soft, ripen them at home. Wrap them in paper and keep them out of direct sunlight. Check them daily as they spoil quickly once they are ready.
Ingredients (for 1 big serving):
•    1 small, ripe avocado
•    1 cup coconut milk or almond milk
•    1 tablespoon sugar
Method:
•    Half the avocado; take out the pit and scoop out the flesh.
•    Place the flesh with the sugar and the milk substitute into the blender and blend until you have a smooth cream.
•    Fill into a glass and enjoy.
Tip: You can sub­stitute the sugar with honey or any alterna­tive sweetener you like.
The virtue of the colour green
Green fruits and vegetables like avocado, green beans, peas and spinach display their brilliant colour thanks to their content of chlorophyll. This natural plant pigment plays a crucial role in photosynthesis, the process in which plants transform sunlight, water and some minerals into their own food. The colour green in fruits and vegetables indicates they contain vitamin C, calcium, folate, and fibre and B vitamins.
The colour green also shows that the vegetable or fruit contains precious carotenoids, which boost the immune system, prevent cancer, lower blood pressure and keep your eyes healthy.
Avocado – the healthy kind of fat
The name avocado has its origin in the Aztec word ahuacatl. The avocado tree has been cultivated in Central and South America since 8000 BCE. Although avocados have a lot of fat, they are one of the healthiest fruits on our planet.
Avocados contain oleic acid, a monounsaturated fat that helps reduce 'bad' cholesterol levels and lowers the risk of breast cancer. In addition, it offers a lot of lutein, a carotenoid that enables the body to absorb nutrition from other food sources. If you add some slices of avocados to your salad, your body can make greater use of the nutrients in the salad.
The large amount of vitamin E in avocados boosts the immune system, keeps the skin healthy and prevents heart disease. The list of nutrients in avocados includes magnesium, vitamins C and B6, folate, iron and potassium, a mineral that helps regu­late blood pressure.
About the Writer
After riding through India on an Enfield Bullet, Kornelia Santoro settled in Goa with her Italian husband. She said good-bye to her career as political journalist in Bavaria to devote her time to being housewife and mother. Now she writes successfully about her experiences in the kitchen. She manages a website, www.mediterraneancooking.in. She has published two cookbooks, Kornelia's Kitchen – Mediterranean Cooking for India and Kornelia's Kitchen 2 – Cooking for Allergies. Both have won the prestigious Gourmand World Cookbook Awards for India.