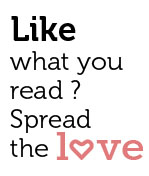 Share
Courtesy Anish Sood
The rains are on the verge of bidding Goa goodbye, try and the best way to savour that feeling is by listening to music that makes you want to chill out at the beach and soak in some much-needed sun. This week, unhealthy Anish Sood, DJ & Producer, who's gracing the cover of Goa Streets, sent in a playlist of songs which he thinks are must-haves on dance music enthusiasts' iPods. Read Anish's recommendations, in his own words.
Crave You
(Original Mix) – Flight Facilities featuring Giselle
Giselle's amazing vocals over an easy, laidback drum pattern makes this an instant Sunday afternoon classic.
You & Me
(Original Mix) – Disclosure featuring Eliza Doolittle
Probably my favourite track off the exceptional debut album by Disclosure called Settle, You & Me features the brother-duo's signature arrangement style with a classic UK garage vibe and Eliza's melancholic vocals.
Doin' It Right
(Original Mix) – Daft Punk featuring Panda Bear
You can't go wrong with Daft Punk's trademark vocoder. It's this track's simplicity that makes it stand out from the rest of the amazing songs on their newest album Random Access Memories.
The Keys
(Original Mix) – Matt John
Matt John's debut album on record label Cocoon is a breath of fresh air in the techno space. Northern sound-inspired, this track is dark but hedonistic with analogue synths and a lot of warmth.
Fifteen
(Oxford Club Mix) – Goldroom
Catchy synth-work and an irresistible melody ensure this track will put a smile across your face. Very summer, very LA.
Reverse Skydiving
(Shadow Child Remix) – Hot Natured featuring Anabel Englund
Those vocals! The original was perfect in itself but Shadow Child has reworked it into a classic two-step/garage tune with a signature bassline. Almost impossible to stand still to this one on the dance floor!
Jack
(Original Mix) – Breach
The perfect definition of a crossover tune, it tune went from being DJ Claude von Stroke's underground weapon on his record label, dirtybird, to topping the UK charts with a re-release on Atlantic. Don't blame me once it gets stuck in your head!
The Renegade
(Original Mix) – Friend Within
Friend Within is the hottest new underground act to emerge out of the UK (his origins seem rather mysterious, hmm…) That however, has not deterred him from blowing up instantly. Picking Fatboy Slim's classic vocal from the '90s and re-working it into a dance-floor bomb, The Renegade is a record you definitely want to have on your playlist.
The Creeps
(Original Mix) – Terror Tone
Cheeky vocal slices and a badass two-step bassline make this an instant floor-filler.
Bloody Cash
(Original Mix) – Marco Carola
A crackin' old Marco record from a few years ago that I just re-discovered. The warm organ stabs and percussive tribal beats will take you straight to the centre of a cartel-controlled Mexican dance-floor. Techno at its finest!