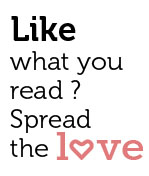 Share
Nilankur Das
Nilankur Das moved to Goa some months ago when his wife was asked to manage the new branch of People Tree, the eclectic store of Delhi origins that draws its clothes and accessories from folk and socially conscious designers. Given his activist and artistic or, as he likes to call it, 'artivist' background, it wasn't long before he requested the owners Orijit Sen and his wife Gurpreet Sidhu to let him organise community events for the store.
Branding the events 6 Assagao, Nilankur simply used Facebook to spread the word about the first documentary screening of the Story of Stuff by Annie Leonard a couple of months ago. The interest was evident as over 40 people showed up to watch the film and discuss its topic consumerism afterwards. Added to the uniqueness of these events, is the catering of culinary delights like Thukpa and Pork Thali, which Chan often makes herself.
"6 Assagao is a collaborative effort to create an informal space where one can eat, shop, browse through books, clothes and crafts and join in their making if it suits one's fancy," Nilankur tells this reporter over email. And adds, "It's about trying to create a space where people can talk philosophy, politics and ideology."
The documentaries range in subject matter from those that raise social awareness about an issue such as the Story of Stuff to cultural and music explorations such as in the Gypsy Caravan. These attract a like-minded audience who are socially conscious and world aware, many of whom are international citizens settled in Assagao and elsewhere in Goa, as well as many artists, writers and thinkers who have moved here from Indian metros.
Besides film screenings, Nilankur invites indie musicians to perform from time to time as well. He says their discerning audience appreciated singer-songwriter Gowri Jaykumar from Mumbai and classical guitarist Veda Agarwal from Pune. The latter is one of possibly only two female classical guitarists in India on the performance circuit. Her last collaborative work was adapting arias from Mozart's Don Giovianni for classical guitar, in a unique online partnership with the American soprano Samantha Chardin. At People Tree, she treated the audience to compositions from Bach, Francisco Tarrega, Fernando Sor and Isaac Albeniz.
In the future, he plans to make the events more participatory to get the audience to engage more with what's happening. Although Tiatr is probably the best known art form that encourages the discussion of community issues in Goa, Nilankur believes that there is more scope for 'artivism' besides theatre. "We need a creative approach to raise issues… to create ripples in our collective consciousness which is now laden with consumerism and subsequent apathy."
Documentary screening at People Tree
Occasionally Nilankur is helped by Video Volunteers, an NGO based nearby in Anjuna, that also uses communication to highlight the issues of concern to local communities around India. One such event featuring videos made locally by community video correspondent Sulochana Pednekar on the issue of garbage sparked an active discussion. People Tree was an appropriate venue for this discussion because they truly 'walk the talk' when it comes to garbage. Starting in July this year, they became a dry waste collection center in collaboration with VRecycle and Live Happy.
This was followed more recently by an interesting talk by Seth Tobocman, an American political cartoonist who was affiliated with Occupy Wall Street, who provided insight on the US and UK's coordinated crackdown of protests on the same day, citing health concerns for the protesters. The talk was interactive with Orijit Sen, who is known to be the first graphic novelist, in India, asking Seth questions along with the audience, who were pouring out of the venue.
The store shares its picturesque grounds in Assagao with pan South Indian restaurant Gunpowder, which is closed on Mondays and lend their space to the events. For more information, you can visit the 6 Assagao page on Facebook.