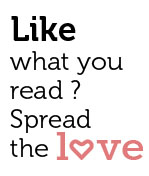 Share
The Beef  Eater Burger
One of the nice things about the complexity of life is that it's possible to do more than one thing at the same time. You can walk and chew gum, for instance. Or you can be an events and party guide like Goa Streets, and still offer serious journalism.
And so it is with Cheenos, the fabulous club near the Baga bridge that has emerged as both a top party hotspot AND a great destination to satiate culinary cravings.
And of all the interesting new food offerings at this party Shangri-la, perhaps none is more mouth watering than the king-size burgers just awaiting to be hogged.
At Build Your Burger Brunch, you can choose from a variety of different patties, dressings, toppings and, of course, cocktails to go with your meal (this IS Cheenos, after all). On top of it, it's all UNLIMITED!
Imagine the scene. It's a lazy Sunday afternoon and the craving for something substantial – something meaty – arises in your mind, body and soul. At this moment in time, could there be anything more heavenly than an authentic American Barbeque-fired burger? And this won't be someone else's idea of the perfect burger, but yours! Yes, these gigantic, tasty creations are made according to YOUR preferences, and there's lots to choose from.
If you want to bite into a tender and juicy beef patty generously marinated in Jim Beam (American bourbon whiskey) barbeque sauce, go for the 'Beef Eater'. If you are looking at some grilled chicken thighs seasoned in white wine and rosemary stuffed between freshly baked buns and your preferred dressing, bite into the 'Big Hen'. If you want a melt-in-your-mouth cheesy indulgence, go for the CheeseMaster patty stuffed with Parmesan, Mozzarella, Cheddar and Indian Cottage Cheese with just enough potato to bind it all together. My personal favourite that makes my palate explode is when I stack the Beef Eater and the CheeseMaster together in one burger and load the insides with lettuce, onions, tomato slices, pickle, feta cheese, salsa and just enough garlic mayo to hold the tasty bundle of awesomeness together. (When they say it's "Build Your Own", they MEAN it!)
The best part about these burgers is that you can play around with the ingredients and make them taste exactly like you want them to. Where else would you get a tailor-made burger? You can experiment with Garlic Mayo, Mustard, Caesar's Salad dressing, feta cheese, Mexican salsa and plain ole Ketchup. Apart from the dressings, there's also different kinds of lettuce, tomatoes, onions, bell peppers, cucumbers, pickle and much more to select from. Along with all these greed-inducing delights, you can also pick up some fries or nachos to munch on the side. (Be sure you come to the Build Your Burger Brunch with an appetite!)

When you finally start to 'Build your Burger', you are offered unlimited cocktails to refresh you and soak your Sunday laziness away. You can sip on the 'Water Melon Smash' with black pepper, white rum and vodka or take humble gulps of 'Sweet Caroline' with tropical flavours such as mango, orange, passion fruit, pineapple & cranberry in a white rum base. To accompany the Beef Eater patty, you can expose yourself to some spice with Mango Scream (Mango drink with red chilli, salt, pepper and lime) or Spicy Mary (Bloody Mary made a lot spicier).
With a bounce of acoustic rock and retro music by a renowned band named Back 2 Basix (next Sunday), this is all you'd want to do on Sunday afternoon. If you feel bored or preoccupied despite the amazing burgers, unlimited cocktails, and smooth retro numbers being played live, you can throw yourself to the international standards pool table and have at 8 ball or 9 ball game with your comrades over cocktails.
Cheenos has a new revamped food menu with a whole lot of international offerings. It's certainly not just a party place (if you haven't been there yet, you will note that the place boasts one of the most interesting layouts in all of Goa, with an amazing upper deck a lower-level 'bunker' replete with a large bar and glassed-in private rooms). Cheenos strives to satisfy your heart, ears, stomach and your spirit of partying with your mates. Don't miss it!
Cost for one is INR 899/- with unlimited Burgers, Fries, Nachos, and select Cocktails/IMFL/Beverages. On Facebook: https://www.facebook.com/CheenosGoa?