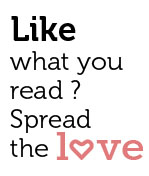 Share
He's been called 'India's most accomplished bird artist', hospital the 'Eye and Feet Man' (for his attention to the tiniest and most striking details), salve and he's Goan! Meet Carl D'Silva, viagra 60mg artist and naturalist, whose exhibition 'Feathers and Fur' previews at Panjim's Gallery Gitanjali on August 24.
Born in Caranzalem, D'Silva grew up in Mumbai and studied at the Sir JJ School of Art. His natural talent for sketching was visible from a young age itself. A pencil sketch of a hippopotamus which he made as a 12-year-old in 1976, (and which he has safely preserved), could give a large canvas of hippos he painted 21 years later stiff competition – quite the testimony to his skills as a child.
10-15 years ago, there was a market for artists to illustrate birds. But it wasn't economics that drove D'Silva to specialise in the avian world. Like he says, "Mammals were not in my comfort zone." A stickler for detail, he adds, "Drafting is the key word. 90% input is drafting, colouring takes very little time. If your draft is wrong, you can go blue in the face trying to rectify it."
As a Bombay Natural History Society member and staff-artist (from 1986-89), D'Silva had the opportunity to accompany many wildlife ecologists for field studies across the country. These trips certainly helped hone his skills. Today, D'Silva is acknowledged for bringing world-class standards to not just his art, but Indian wildlife art in general.
The period from 1987 to 1991 saw him achieve international recognition. He was the first Indian artist (and, to date, only Indian artist) selected to exhibit by UK-based premier Wildlife Art (consortium) and Society of Wildlife Artists at their annual juried show in London's Mall Galleries. A lot of his works here were bought by appreciative European fans. He says, "I'm better known in the UK and internationally than in India." This exposure provided him with assignments which took him to different parts of the world where he discovered new indigenous species and sub-species in variegated colours.
Since 1989, D'Silva's talents in illustrating field-guides on birds have been in great demand in Europe and India. Beginning with a completely new set of 64 colour plates depicting 538 species for India's foremost ornithologist Salim Ali's revised edition of 'The Book of Indian Birds', he has illustrated a British-sponsored field-guide to 'Birds of the Indian Subcontinent' which led to 'Birds of Bhutan', 'Birds of Nepal', 'Birds of North India' and the bestselling 'Birds of Mumbai' in 2003. He has also been a major contributor to specialised monographs like 'Parrots of the World', 'Pheasants, Partridges & Grouse of the World' and 'Birds of East Asia' which was published in September 2009.
D'Silva had his first solo show in Mumbai in 1998 and 'Feathers and Fur' will be his first show in Goa. The 30 large canvas and smaller prints on exhibit, explore the captivating world of the animal and bird world in oil, watercolour, acrylic, charcoal, with animals beautifully complimenting birds like the majestic eagle, domestic rooster, oriels, pelicans, starlings and cranes to name a few. Check out the Cardinal Bird perched on an apple tree and the attention to detail on the fruit. "It took me more time to do those apples than the bird', D'Silva says. Painting on big canvas enables him to use the brush more effectively as an extension to using his field-trained eye.
'Feathers and Fur' is on from August 25 – August 30. The artist will interact with people during the 'Meet the Artist Hour' (between 6 pm – 7 pm) every day while the exhibition is on at Gallery Gitanjali. If you want to interact with the talented Carl D'Silva, here's a chance you should not miss. For more information, contact the art gallery at +91 832 222112/222306.