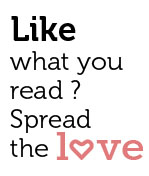 Share
Frozen Fountains of Modernity
Automobile fenders…Lightning bolts…Military chevrons…Clouds across the sun! Not exactly what comes to mind when you think of Goan architecture.
Whitewashed churches, brightly hued temples and hoary old forts pop up instead, along with sprawling Indo-Portuguese houses, each trying to outdo the other with their 'designer' windows, balcaos and lofty roofs. Then there's the other side of Goan architecture with its brash multi-storied buildings that dominate the cityscape today, signs of an increasingly affluent but kitschy modern Goa.
But in between the times when these two kinds of architecture dominated Goa, there was a golden period of Art Deco styling in Goan houses and buildings that is still very visible all around the land – an eclectic mix of traditional craft motif and Machine Age imagery with distinctive shapes and abundant ornamentation.
.
.
Pilar Seminary facade
Unfortunately, Art Deco in Goa is under serious threat. We often think of only the Portuguese period houses as being of heritage value. The Art Deco houses are built of concrete and steel, which deteriorate over time, more rapidly in Goa's saline coastal environment. So after a lifetime of about 60-80 years, they come in for demolition. Neither the house owners nor the State are aware of their Art Deco value, so off they go, to be replaced by a new and faceless building.
"Art Deco is a very distinctive style. It's an important phase of Goan architecture and should be preserved. Several Art Deco buildings in Vasco, like the Zuari Hotel, have already been demolished. Bad renovation also destroys the character of these buildings. The Hotel Rio Imperial in Panjim was originally an Art Deco facade. But now it has been modified to look like an older Indo-Portuguese style," said architect Rajiv D'Silva, who was part of the team that produced the architectural documentation "Walking in and around Panjim" (published by Corporation of the City of Panjim and Goa Heritage Action Group).
Art Deco first arose in France in the 1920s. The influential visual style fanned out across Europe, Asia and the Americas during the 30s and 40s, eventually fading out after World War II.
.
Art Deco gate pillar at Agacaim
Art Deco's peak was at the Exposition Internationale des Arts Décoratifs et Industriels Modernes held in Paris in 1925. The exhibition was revived in 1966 and it was then that the term Art Deco was coined. The exposition stipulated that everything included had to be 'modern' and that objects displayed should obey the tenet 'form follows function'. Art Deco also brought in the concept of 'total design'. The entire environment, from the structure of a building to its furniture and ornaments, even to clothing and jewellery, was regarded as a work of art.
This 'total design' was achieved only in a few buildings. The house of photographer Prasad Pankar's house at Mapusa is a fine example. American Art Deco. The furniture, the window ironwork and the mosaic floor tiling consistently exude the American Art Deco style. Many Goan village houses have only incorporated an Art Deco fronton, while the rest of the house sports the traditional Indo-Portuguese windows, cornices and tiled roofs of the preceding era. It is quite common to see an old Indo-Portuguese house fitted with Art Deco design grilles for windows, a later fitting probably emerging from increased security worries.
The Machine Age was celebrated with great gusto in Deco and this reflected in the architecture of that era in Goa, too. We see window sills with 'automobile bumpers' at the Pilar Seminary and bold geometric shapes like lightning zigzags on grillwork and chevrons on façades of houses in Panjim, Margao, Mapusa and even in villages around Goa.
.
.
Mandovi hotel – Goa's first multistorised building
In an essay on Goan architecture, architects Sarto Almeida and Jaimini Mehta explain how Art Deco came to Goa, with the construction of a hotel in the state capital. "The Mandovi Hotel at Panaji was built to cater to the influx of visitors expected to attend the Exposition of St. Francis Xavier in 1952. There being no architects in Goa then, the hotel brought them in from Bombay. They designed the Mandovi, our first multi-storied building, in the Art Deco style then prevalent in that city." Thus began a trend to use Reinforced Cement Concrete, the wonder material of the 20th century. Three prominent schools in Margao – Fatima Convent, Presentation Convent and Loyola High School – are multi-storied RCC structures. The Fatima Convent façade shows the chevrons, grooved plaster edge, stepping and clean, stylized geometric forms characteristic of Art Deco. Presentation Convent's imposing front has a stepped top, parallel 'pulvinated' (swelling out from the flat surface) lines and a play on stepped geometric patterns. The decorative element comes in with the coat-of-arms and the 'Colegio de Apresentaçao de N. Senhora' stucco banner.
Such decoration in Art Deco belonged to the School of French Art Deco while others like the Swiss architect Le Corbusier and Walter Gropius, who founded the Bauhaus movement, believed that modernism should shun unnecessary decoration. The Loyola High School building and Communidade building near the Margao Municipal Council garden show a clean minimalist composition of lines.
The cinema theatres of Margao also bear influences of the Art Deco period. Though Deco favoured symmetry, Cine Vishant on the Aquem road has a flamboyant asymmetrical form where abstract curves and linear elements coexist quite happily. The now defunct Cine Metropole sports a massive decorative concrete fin at the left corner of the building. Cinema houses were favourites for Art Deco design all over the world. Nature was depicted in Art Deco too. Window grilles depict clouds across the sun and a rising (or setting) sunburst. Even water showers down the facade of buildings! The 'frozen fountain' cascade motif  composed of stepped masonry or concrete was hugely popular. The Mandovi hotel has 'lightning flashes' on the railing metalwork. The corner is rounded just like the Longuinhos Restaurant near the Margao Municipal Building. The Damodar Mangalji building in Panjim also stands at a corner, its wings spread out like an elegant bird. Most of the Deco edifices had nice curvy corners at road bends and intersections. That was quite considerate of the designers in terms of sight distance for traffic and is also very easy on the eye. Hindu families in Goa added their own motifs to Art Deco in Goa― the swastika, flower and spoke wheels and other decorative elements to stucco plastered surfaces.
.
.
Stepped facade of Presentation Convent, Margao
AVC in Salcete taluka, that is Assolna-Velim-Cuncolim, has a good number of such houses, built by wealthy Catholic villagers after their long stints on the shipping lines and in the Middle East. The chevrons and steps on the facade are easily recognisable, echoing the architectural influences of Europe at that time. Panjim based architect Sunil Sardesai feels that Art Deco buildings in Goa should be preserved. "These bungalows and buildings record the architectural influence of that time. After 1961, Art Deco was followed by buildings with fins, like the Education and Health Department buildings. All structures in that period exhibited a similar style. So all these phases of design style must be conserved." Were the Art Deco architects from Goa? "In the mid 1900s, much of the Art Deco in Vasco city was built by Gujarati and other businessmen who brought in architects from Bombay to design their buildings. Many of the buildings on Francisco Luis Gomes Road are of that time," says Rajiv.
Art Deco was the last International design style to influence Goa. In the decades that followed, architectural styles in Goa have become wildly discordant and kitschy. We must preserve and respect the Art Deco legacy of Goa in homage to that era when Modernity and the Machine was first celebrated all over the world as a hope for humanity. . . .
.
.
.