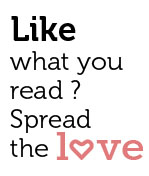 Share
Volunteers interacting with a kid
When the Goa ForGiving team got together late last year, to chalk out the programme for 2014, the first programme that was finalized was for World Cancer Day. Everyone felt that we must continue to do our work for the less fortunate, and we are delighted that the program panned out so beautifully.
It all started with the Hamara School kids who we can simply call 'super cute'. Such bright kids, such heart and feeling, and we were on the way. Anne Barretto co-ordinated with the
and they came prepared with some beautiful songs designed to regale the patients in the Children's Ward of the Goa Medical College. The programme got triggered by simple posts on Facebook, and we are grateful to so many people who put in their hearts to make the day a success. Manoj Joshi came along with his Youth Hostel Association office bearers, Arturo D'Souza of the AamAadmi Party, and also a prominent citizen of St Cruz, came up with various goodies for the children. Goa Sudharop T Shirts were distributed to the volunteers, Jane Rodrigues flew in from Mumbai to be with the children, and a highlight of the evening was a small performance by noted Goan heartthrob, the Konkani Rocks star O'Luv Rodriguez.
The Goa ForGiving team along with volunteers who joined in on World Cancer Day
Interestingly, Karen Roach of Go an' Shave, a charity initiative (now in its second year) that involves shaving of locks, also came unexpectedly, and this has triggered a collaboration between her organization and Goa ForGiving, so that funds collected this year will be put to use for children suffering from Cancer and who are housed in the two children's wards at the Goa Medical College. Various citizens have agreed to donate their hair for the cause, and it is set to be a big fund raiser for Cancer-afflicted children of Goa.
Lots more charity initiatives are being planned