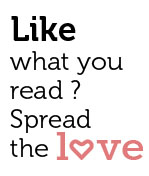 Share
The First 'Inspire Trust' International Artists Residency 2015
'Art For A Cause Show' Now on At Art Chamber in Calangute, patient Featuring Artists From India and Around the World
Proceeds Go To Finance Art Education For Disadvantaged Kids
When Inspire Trust approached me with a request to curate an International Art Residency here in Goa, I was thrilled to say the least! I have been in the art scene for a period of time and always am looking for likeminded people who believe, who can, and who do! Vinesh Iyer, an architect by profession, and graphic designer Darryl Noronha, the two men band of the well known organization Art Escape and founders of this newly formed Trust, had already proved through their ambitious and obviously very successful International Jazz Festivals and many similar projects that they sure can and do! Gain to them is not monetary, it's to do more with bringing true rhythm of Music, Art and Culture to the fore, simply for the passion they have for it. It was this conviction that made me join hands with them to make this dream a reality.
The natural surroundings of Goa least infested by "Change" was selected to hold this meet. The "Picturesque Dudsagar Resort"at Mollem. Absolutely appropriate I believe as Nature is the epitome of all beginnings and is Art itself.
Today we live in a globalized world and having done my bit of travelling, I have seen, just how much on a common platform we live and how important it is, to be on this platform if we are to take our growth in art seriously.
Agnes peter & Darryl Noronha -Dir.Inspire Trust at the gallery
The Residency was designed in a manner that would help the visiting artists understand Goa and India better as all of them were first time visitors to our land. They were given heritage tours to places like The Goa Chitra Museum, Palacio de Deao, ancestral Goan homes, temples, churches, spice gardens not to forget a generous dip in the Arabian Sea. As part of the process, Dr. Alka Pande, the well-known Indian  art historian and curator, was invited  and gave an insight into early  Indian art with her talk titled "From Karma to Dharma". Heta Pandit, author of several books on heritage and founder of Save Goa Heritage Group was also invited and delivered a talk on "The idea of Goa''. Other evenings were spent with interactive presentations of works by the participating artists.
There was a special treat arranged for under privileged kids who had a chance to join hands with the visiting luminaries in painting a 3mtr x 5mtr Canvas.  Yet another highlight for the artists was the invite to the Raj Bhavan and the interaction with the Governor of Goa Smt. Mridula Sinha over a cup of tea.
The 15-day Residency  had 15 artists from eight nations: from Hungary  came  Agnes Peters, Gajdan Zsuzsa and Csaba Szegedi; from Japan Takeshi Fujii; from Germany Kerstin Wagner; from  Poland Kamila Bednarska; from Romania Dorothea Fleiss; from Iraqi Kurdistan Hama Hashim; from France/Hungary Rozalia Hummel; from  India (besides Goa) Mahendra Bhagat  and Dimple Shah; and from the home state Goa, Viraj Naik, Sonia Rodrigues Sabharwal, Rajendra Usapkar  and yours truly Yolanda  de Sousa Kammermeier.
To know exactly how successful the Inspire Trust project was, one has only to go through remarks made by the visiting artists. This is what some of them had to say.
Agnes Peters – Hungary.   "The time spent in the Inspire Trust Residency was peaceful, innovative, free-flowing and creative, due to the excellent team work of the organizers."
Dorothea Fleiss – Germany.   "I was coming here without any expectations and was surprised by the very professionally organized program, from the very good opportunities to work and create. Mollem is the place where the soul can find peace and smile on Goa's culture."
Kamila being felecitated By chief guest Consul General of Hungary
Kamila Bednarska – Poland. "What has impressed me most, are all the beautiful and open people who showed me that nothing is impossible. I am very thankful that I got the opportunity to be part of this wonderful and happy project."
 Sonia Rodrigues Sabharwal –India. "The curator and organizers kept in mind the ideology, freedom and environment needed for an artist. I had the opportunity to meet art critics and historians, visit historic temples, churches and houses. Inspire Trust left no stone unturned in providing the best for me as an artist. It is one of the best hosted residencies I have been to.
Viraj Naik-India – "It has been an immense pleasure to participate in this International Artist Residency to meet various artists from other countries and to know their ways of thinking and practice."
Takeshi Fujii –Japan. "This is my first visit to Goa and meeting all the participating artists from different countries has been a deep spiritual experience and connection. The natural environment of the residency has given me a lot of new ideas and concepts. After this residency my style of art will go through changes which I am looking forward to in my new set of works."
Csaba Szegedi
Csaba Szegedi – Hungary. "An artist residency is always a gift from the Gods. Having this in Goa – a peaceful and proud pearl of India- has been a great experience for me. Learning about local and Indian culture, meeting good-hearted people and exchanging  ideas, sharing believes and fun with international artists has inspired creativity and trust."
It's not easy for individuals to make an event of this magnitude happen, therefore this initiative by Inspire Trust deserves the highest  praise and  surely must find  Government backing.
The works of these fabulous artists are now being shown at an exhibition that opened at Art Chamber- Galeria de Belas Artes  Calangute on 28th March 2015 and will go on till 10th April 2015.This is an event for a cause and the cause is the financing of Art Education of underprivileged kids. So do come and support the cause!
Art Chamber dressed for the show
——–
Yolanda de Souza Kammermeier is a painter and muralist with a Bachelor of Fine Arts Degree from the University of Mumbai. She was born and brought up in Goa. Yolanda's style of creating a ceramic-like effect on canvas with relief and high gloss has become her trademark. She works with watercolours as well. Her works are in collections in India and abroad. In her younger years, Yolanda was one of the country's star football players, having played for the Indian national team.