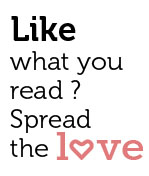 Share
Ardee World School Goa Is Emerging As One Of The Leading Institutions Of Primary Education In The State
Check Out These Photos Of The Global Tour Parents Were Treated To At The School's Recent Annual Day Celebration
A Great Time Was Had By All!
The Ardee World School Goa celebrated it's 6th Annual Day celebration  with much excitment on February 13th, 2016.
Students of all grades got together and put up a very special show for the Ardee families. The delightful show took you to various lands across our globe, brought to life through Shakespearean drama, the food of Japan, the culture of Ancient Greece, dance and much more.
Truly the children did a fabulous job! kudos to the students and faculty!
And here's to the next one…
Ardee World School Goa is located in Sangolda (Contact no.: 0832-3269554, M: 9822480006