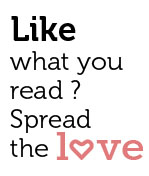 Share
Atul Khatri 
Second edition of LOL Mondays featured Atul Khatri and he killed it
I know it's a cliché but I'm going to say it anyway. Laugher is the best medicine.
Truth be told, mind I was fatigued and stressed before I walked into the live stand-up comedy routine this past week. When I walked out, I was enriched and refreshed. And trust me, salve it was not just the margaritas.
Now, everyone who knows anything about comedy in India knows that stand-up is a fledgling industry in this beloved country of ours. Still, the comedy scene in Delhi, Mumbai and Bengaluru these days holds its own. But here's a news flash: Goa, too, now has a state-of-the-art comedy scene, thanks to the folks at the Deltin Royale, floating majestically in the River Mandovi despite all odds.
Thank you, dear gods of Deltin Royale, for coming up with Laugh Out Loud (LOL) Mondays!
Yes, I laughed out loud. Yes, it was Monday.
Ever hear about the middle-aged mom who posted on her daughter's Facebook page that her aunt had died? She wrote: "Dear Sunita, your aunt Radhika has just passed away. LOL."
"Mama," the daughter replied. "LOL means Laugh Out Loud."
"Oh dear," said the mother. "I thought it meant Lots of Love."
On the first Monday of every month, Deltin Royale, the biggest offshore casino in Goa, brings to you India's funniest characters in an evening full of giggles, gaming and gala.  Kicked off on the 2nd of March with Kunal Rao and Sahil Shah of the East India Comedy group, the laughter levels rose exponentially last week, with an April 6 performance by Atul Khatri, recognized by CNN IBN to be among the top 20 stand-up comics in the country. This 47-year-old 'Sindhi' laughter riot is energetic, spontaneous, interactive, attentive, original and, most importantly, hilarious. You gotta give it to Deltin Royale for putting life into what could otherwise be dreary Mondays, as this is exactly what Goa needs. This is happening every month, and May promises to be particularly crazy, with Saurabh Pant in the house!
I am pleased to report that I had was able to spend some quality, if not particularly coherent, time with Atul after his Monday show, and apart from laughing my ass off (well, it's still there but mine's a big one), I asked the riotous Atul some ridiculous questions in the hope of conducting what might come off as an actual interview. If I were the fastest writer in the world, I wouldn't have paraphrased this interview so shamelessly. But sadly, I'm not, so here you go (sorry Atul if the quotes are not exactly exact!):
Atul Khatri and Shubham Gupta
Shubham Gupta: Do your wife and children think you're funny?
Atul Khatri: Well, I have two teenage daughters and a beautiful wife who looks nothing like I might have described in any of my acts. People keep asking me and my girls if I keep them entertained all the time but hello, I am not always joking around. We lead a very simple life with very simple expectations and well, funny things just happen sometimes.
SG: Who do you think has a better sense of humour, Arvind Kejriwal or Narendra Modi?
AK: If you would have asked me this about a year back, I would have said Modi Ji but now since he has the prime minister's aura around him, he's been rather serious and objective. Arvind Kejriwal on the other hand, I believe, has an incredible sense of humour (looking at his radio and social media campaigns) and the fact that he came on The Viral Fever's (a YouTube channel comprised of hilarious off-beat videos) mock show, 'Barely Speaking with Arnub', and not getting offended by the jokes being made on him, proves it.
SG: What do you think is a better deal? Honda City for half price or a lifetime supply of kanda (onions)?
AK: Well, I am very opportunistic so I'll go with unlimited 'kanda' coz the way 'kanda' prices are going, I could stock it, sell it and buy a Rolls Royce instead.
SG: Being from Mumbai, how much were you affected by the beef ban in Maharashtra?
AK: I think there are way bigger issues than putting a ban on someone's food for the interest of a particular community. But hey, look at the bright side. Because of the 'beef ban', more tourists will come to Goa just to savour some beef steak.
Being 47, of course, is pretty damn young, by world standards at least. But in the universe of Indian comedy, and in the universe of India itself, for that matter, you're no spring chicken if you're pushing 50.
Here's Atul's take: "Being a stand-up comic at this age is tough. No, it's not the talking part. I can talk for hours. It's the standing part that causes a problem. And bladder control."