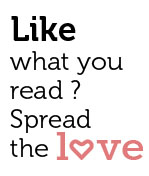 Share
The travails of a broken heel
A lady does not walk the distance of a congested Baga roadblock in high heels. She glides.  Right up to the club door, sildenafil even if the man with her has to carry her over the threshold.  Goa's Fashion and Lifestyle writer ETHEL DA COSTA wonders why so few men go the distance to capture a woman's heart with these gestures. Shoes, on the other hand, are loyal till cracked heel do us part.
It has been a nightmare. One long weekend nightmare. For my shoes actually. Not forgetting the third degree torture my toes and feet have been through lately, with delicate knees threatening to squeal and calf muscles pretending they are Hulk Hogan holding dainty the balance of the universe. My new pair of Inc 5 could be exalted for a case study on `Jaan Jaye Par Pair Steady' thesis on the circumstances that have led to Baga being labeled Goa's tourist hell-hole. You're left wondering, does it take a woman to buckle her jock straps, pull her shape wear into place and clean this stretch of prime tourist space? Because the Man in Charge, Michael Lobo seems to be doing zilch about it!
Suddenly the country, going by the recent national headlines, seems to be wearing steady block heels and showing off well pedicured feet,  a la designer Troy Costa dressing up the PM in threads that do deserve a second look. Does that mean all the past tottering-on-shaky-ground days are finally over? I like `Make in India.' It spells haven for entrepreneurs (now someone please show me the money).  But Hell, it's time we `Make in Goa' too, starting with common sense on traffic management that throws us out of sync, leaves us at the mercy of rowdy tourists on yellow plate bikes threatening to crush our toes and hips, even rowdier Trak occupants who carelessly chug beer bottles by the litre, peddlers out in the open fearlessly pushing assorted mind altering chemicals to the young like they were selling lottery tickets to The Voice.  It is shudder worthy what you observe from the cocktail deck of Cape Town.  Gone are the days when we partied in style and good soul David would offer to babysit, while you burned the dance floor… The country's party animal is getting younger, but not classier, I thought sadly as I brushed the ego-crushed heels of my pumps at 2am and set them back on the shelf to rest.
In Carrie Bradshaw's famous fundamental, "Men I might not know but shoes, shoes I know," it was sheer pleasure swapping `The Shoe File' with sculptor Payal Kothari of Verusckha who reckons, and I completely endorse, that the Ankle Strap is here to stay. Mind you ladies, it also ensures you don't trip if you are forced to walk on potholed roads (that is if you see any road at all, Michael Lobo!) to your favourite club, since men have long lost their chivalry battling roadblocks and crumbling into nerves themselves.  The Ankle Strap has taken over fashion ramps all over the world, with its added ability to define a slim look and add length to the ankle and leg, while firmly supporting foot to heel giving you an added advantage on the dance floor. Trust me, I know.
Payal Kothari knows her shoes like a pro. Calling herself a `shoe sculptor' and not a `shoe designer,' Payal attests that making shoes "is like architecture. I sculpt the shoe around your foot, so it feels like second skin," she states. A woman after my own heart! Sharing that her passion for fashion began from the columns of her notebook with sketches of Barbie dolls in fashion garments, "It was only when I was 14 years old when I visited Italy on one of my family trips that I realised my love for shoes. I spent all my shopping allowance on shoes," she confides. Reminds me when my father would plead and threaten me outside a shoe store, "Just one pair and no more," lest I embarrass him with tears once we step into no sane man's zone. Always worked (with a very wicked wink).
Payal's personal favourites are high heel shoes and sling back peep-toes. "You will see a lot of peep-toes in my collection each season. I also use a lot of fabrics and metallic accessories, marrying the two beautifully," she says passionately. Hmm… less said of opposites attract in marriages today, I retort aloud and bite my tongue after the words have already stumbled out of my mouth.  Cats and shoes do go together (evil smile).
If you haven't exhausted your plastic already, the current trends in shoes are: Platform shoes, Cork on uppers of shoes, the modern Kholapuri, Beaded shoes and the Mule re-invented.
Once the signature shoe for the over-60 set, the Mule has received a youthful make-over breathing almost new life into old bones, so to speak. Whether floral, chunky heel or a super sleek stiletto, the new Mule stubbornly refuses to fade into oblivion. Accessorize well and smartly. To share a tip, I judge a man by his shoes. So, I start bottom up (now, now, no naughty thoughts there, girls). Same applies to women. Other women watch other women more closely than a vulture waiting for its food to die, so it can zero on the spoils.
Payal completely agrees. "Accessories make or break an outfit. Make your shoe the central focus of your attire as people are noticing your looks from bottom up, rather than the other way around," she advices. "Even designers world across are paying close attention to the accessories, while styling the look on the ramp. It is the complete package that counts now." Payal couldn't be more right (See dad, I told you so and I was 10 then). "The right shoe with the right curves is like a woman's body: Sexy and comfortable in her own skin. When the shoe is in motion, it should move effortlessly, like a tigress out to catch her prey," she purrs, or was that me? So, the next time the courageous man I date complains about the attention I pay to my shoes, he will be escorted straight to the door. I still have my feet on the ground, I just wear better shoes then him.
Stay sure-footed darlings!
Ethel  Da Costa: Is a Goa-based Fashion, Lifestyle, Music writer-journalist, Radio Head, Creative Entrepreneur, Media and PR Consultant, Stylist, commentator and columnist of all things political and socially incorrect. Founder, Creator of Think Geek Media Entertainment (a label for Music. Fashion. Lifestyle. Media), she is passionate about music, fashion and travel. 
Email: etheldacosta@gmail.com
Website: http://about.me/etheldacosta
Linkedin: http://www.linkedin.com/in/etheldacosta