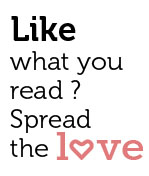 Share
Sayeed Akhtar Mirza with (left to right) Apurva Kulkarni, Rajeshree Thakker, Nayna Bandekar and Praveen Naik
Commemorating 100 Years of Indian Cinema
Welcome to Bioscope, a highly notable art exhibit paying tribute to 100 years of Indian cinema. That it opened this past week, just a few days before the 44th International Film Festival of India, was certainly no coincidence.
Organized by Nayna Bandekar and Apurva Kulkarni at the Maquinez Palace, the exhibit focuses on yes, bioscopes, which were hand cranked machines that served as the first cinema projectors. The event was inaugurated on Nov. 16 by Entertainment Society of Goa Chairman Vishnu Wagh, with Indian screenwriter and director Sayeed Akhtar Mirza as Guest of Honour.
The thematic exhibition features works by four artists of Goa, reconstructing a kaleidoscopic memory of old and recent movies, conceived by Apurva who curated  the show, with Nayna providing vital logistical support.
Artist Rajeshree Thakker focused on movies where the actors have double roles. She moves away from virtual forms to interactive works in mix media on wood and canvas, with traditional wooden game boxes, a frame with an interactive window with movable slats stimulating a Venetian blind. She alternately reveals faces of two men in the movie Doosar Adami, another with a scroll inserted in a niche in the painting and scenes from the 1938 movie Tukaram and the movie Albert Pinto Ko Gussa Kyo Aat Hai. Her work also features portraitures of contemporary movie stars, placed in a panel with vibrant backgrounds with intricate designs, script and titles suggesting pop art.
Artwork by Rajeshree Thakker
Viraj, distinguished for his printmaking and innovative body of works, draws  the viewer's  attention  to portraiture in monochrome images of actors of yesteryears. He also features a sequence from Tukaram, but the central focus is on the villains, who he says "are equally important, intelligent and talented as the hero. My theme here is portraying the 'grotesque'".
There are graphite heads attached with a string to bodies painted in watercolour and linear bodies with photographed heads.
The first movie he saw as child was Sholay. The villain Gabbar Singh impacted him. In this case, the "grotesque" is projected in a sculpture of a foot on a pedestal. In another display inspired by the movie Do Aankhe Bara Hath,  the installations are encased in a spider's web woven in thread, simulating 'real life webs' shimmering when sunlight hits them.
The only artist to project Malayalam and Marathi along with Hindi cinema was Praveen Naik. His representations feature the movies Mother India, Bandit Queen, Black, Eliyapatnam (the Rat Trap), Albert Pinto Ko Gussa Kyo Aata
Hai and Trikal. The visual dexterity is an analytical collage of the 'reel' and 'real' world of Praveen Naik himself. He uses fabric and architectural elements, exploring the suggestive interplay and cryptic reticence of images.
'Mera Naam Joker' by Praveen Naik
Vasudev Shetye focuses on movies shot in Goa, with Goan themes. Albert Pinto and Trikal feature in his work along with Zoey and Avtar. He chronicles metaphors in an age of decadence, juxtaposing and super imposing figures, working in mix media on paper and canvas. There are portraits of actors draped in intricate designed garments, blending unusual hues and texture, linking patterns. The large format works make you feel  like you're viewing them on a 16 mm screen. The work titled Tribute to Jiah Khan (whose cause of death is under dispute) provokes deliberation.
The aesthetic and contemporary language of the artists' imagery is refreshing, as they approach ideals of the past and modernistic distortion, provoking thoughtful interaction with the audience.
In conversation with Mr. Wagh, he opines, "In the twenty years that I have seen Goan artists, I think  they have  now come into their own. This is an  admirable  array of works,  and being  on exhibit  during IFFI, it's an appropriate theme, ensuring  a cross section of viewers."
Mr. Mirza, who won an award for Albert Pinto Ko Gussa Kyo Aata Hai, stated, "It's incredible how the Indian cinema which is among the oldest in Eastern countries, has survived the onslaught of Hollywood movies, when countries around the world crumbled, we go on – undoubtedly absorbing nuances of Hollywood, and staying abreast of changing times  and  mindsets of  'the generation now',  continue engaging audiences around the world."
Ms. Nayna Bandekar affirmed she was "totally satisfied with the creative projection of works which were at par with international standards."
Artist Vasudev Shety next to his artwork
_____
On view till 30th November at Maquinez Place- Panjim.