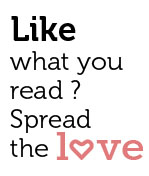 Share
EMMANUEL WITH ONE OF THE GUEST
At The Park Calangute
Last Sunday the brunch at The Park was very special with the theme of Pink day.
Sunday  brunch witnessed  a very huge crowd dressed in pink making the event a PINK BRUNCH.
Crowd made a point to dress in pink completely or atleast a pink in their dress. Some dressed full in pink while some guests made their hat or shirt pink . Ladies found their fashion in pink hair wigs , help frocks n even foot wear matching the theme.
There was a prize reserved for the best costume and the winner was Toyah Craze.
It was an initiative by the guests mainly Mike Richardson and Laurie Hughes and their friends to celebrate the brunch with the theme of pink day on 22nd Feb.
Delicious offerings from ?Chef Kapil's kitchen made the brunch more delightful.
?'The Park' is our second home? and we enjoyed each moment being there, said Laurie Hughes one of the regular guest during Sunday Brunch at The Park.
Mike Richardson,Chilly Gilly Pereira,  Maureen marsh and roger marsh
MIKE RICHARDSON & LAURIE HUGHES- main coordinators
Note: The Corner is  a regular space where businesses, entrepreneurs and all others with noteworthy projects can 'Strut their stuff'