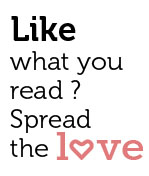 Share
Goa's alien MLAs will be the subject of a James Cameron film, seek a sequel of his 1986 film 'Aliens'.
The film has been scheduled for release in 2014 and Cameron is believed to have sent a reconnaissance team here to understand Goa's alien legislator phenomenon after two legislators out of 40 in the state legislative assembly were accused of being aliens and possessing Portuguese passports.
Sources close to the Oscar award winning director said that the man who made Titanic (1997) was astounded that aliens had infiltrated a country's law making apparatus. Thus came the idea for the sequel: Aliens Goa. "Sure, we're not talking about aliens from another planet. But we feel we'll still get the 'wow' factor from these aliens, who have a certain extraterrestrial demeanour," said Cameron spokesman Paul Kaufman.
In their conversations with Cameron, the recce team have said that apart from Blen Giclo and Saitu D'Gila, two other lawmakers Kidambar Damat and Pratapching Dane, were aliens, too. The number could be much higher, the team feared.
Damat is believed to be a citizen of Honduras, in central America. "We tracked his roots down to the Prujilo tribe which lives along the Honduras-Nicaragua border. The tribe is known for the ability of its members to go silent for months or years on end as a self penance practice," the team said in its feedback to Cameron. What gave them the initial lead was the year-long spell of silence Damat has slipped into after he was dethroned as chief minister. And despite every probe into Goa Rs 35,000 crore illegal mining scam pointing a finger at his door, Damat, like fellow members of the Prujilo tribe, has refused to break his silence.
The recce team has also identified Dane as a Mongolian national who has a passport issued from that country. "In fact, he is a far descendant of Genghis Khan, the Mongol nomad warrior king," the team has surmised. In their interview with Dane, the latter repeatedly insisted that he had warrior blood in him, but refused to pinpoint his exact lineage. But when at 73 years, he started swinging a sword around to prove his warrior credentials, their thoughts swung towards the Mongol king who terrorised India in the 1200s with his military raids and abundant sword power.
The other reason why Cameron wants to do a film in Goa is because he considers the state a good omen. The basic plot of his last major film 'Avataar,' a runaway hit, was inspired by the indiscriminate and rapacious mining industry in Goa, he says. "I was forced to shoot elsewhere because the Goa government did not permit me to shoot the film there. Imagine the amount of money I would have saved by hiring some local aliens and using the Bicholim mines as the backdrop for the film instead of artificially creating the landscape of the fictitious planet Pandora," Cameron told Streets.
DISCLAIMER: The article on this page is satire and is not in anyway factual. This is only a humorous and satirical take on the events unfolding around us. We do not in anyway intend to offend any individual or institution through our satires and regret any offence caused inadvertently.
.
.
.