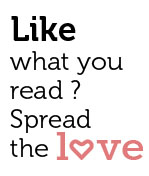 Share
Park Hyatt Goa Resort and Spa ushered in the festive season with the traditional Christmas tree lighting ceremony on the 3rd of December.
The celebrations began with the talented singers of the choir from Cansaulim village who serenaded the crowd with their soulful carols.
This year Santa Claus decided to make an exciting and surprising entry on a vintage car while all the children chorused in delight as they watched Santa hop into the hotel lobby with a bag full of goodies. The general manager of the hotel, stomach Mr. Shobhit Sawhney lit up the Christmas tree and thanked all the guests and community members present for coming together to share in this beautiful celebration with us.
The menu included delectable variety of savouries and sweets such as savoury profiteroles with shrimp cocktail, citrus and caper salsa, assorted bruschetta, Herb marinated roast chicken, Baked rigatoni, assorted Christmas cookies, Berry Swiss roll Yule log, plum pudding, mango doughnuts, Chocolate ginger profiteroles with salted caramel and much more.
                           Santa with the kids  
                             Santa arriving in vintage car
For more information on the festivities at Park Hyatt Goa, please call + 91 832 2721234 or email parkhyattgoa@hyatt.com
 The Team at Park Hyatt Goa
About Park Hyatt Goa Resort and Spa
Nestled along the pristine Arossim Beach and 15-minutes away from the airport, Park Hyatt Goa Resort and Spa is a charming Indo-Portuguese village housing 250 pousada-style guestrooms and suites. Set within 45 acres of landscaped gardens with glimmering waterways and lagoons, the resort is a perfect reflection of the character and vivacious heritage of Goa. Park Hyatt Goa Resort and Spa offers a selection of prized restaurants and superlative culinary experiences, an award-winning spa, one of the largest swimming pools, picturesque function spaces and 'Camp Hyatt' for young guests. Coupled with gracious and personalized service, the experience at Park Hyatt Goa Resort and Spa is impeccable.
For more information and reservations, visit https://goa.park.hyatt.com/