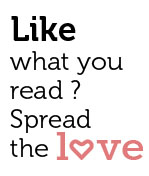 Share
Next time you go to Goa's airport, consider this: The road you're traveling on is named after a man who bombed it.
Air Vice Marshal Elric Wilmot Pinto cleared the decks for the Indian army's march into Goa in December of 1961. The road named after him brings thousands of passengers to and from the Dabolim airport, which Pinto had a hand in bombing so as to paralyze Portuguese troop movement.
Like so many roads in Goa, this one doesn't have a sign – so it's understandable many people don't know it's named after a hero.
In charge of the aerial part of the military expedition, Pinto and his pilots on December 18 first showered thousands of leaflets to tell puzzled Goans that the Indian army was coming to liberate them.
Elric Pinto
Under Pinto's orders, the Dabolim airport and the port of Mormugao were carpet bombed in order to make life difficult for the already cornered Portuguese. The other armed action he was involved in was a simultaneously choreographed attack on Daman and Diu, also Portuguese colonies liberated during Operation Vijay, the code word for India's armed operation against the Portuguese.
Pinto hailed from the illustrious Pinto do Rosario family from Porvorim and joined the army in 1940, when the British still ruled India. His two brothers, Rear Admiral DRF Pinto and Captain (Dr) Norman Pinto were also soldiers, a rarity in Goan homes.
Two years after liberation, Pinto died in a helicopter crash in Jammu and Kashmir, along with other top army officials.
• This is the latest in the series of stories on Goan streets named after famous people.
.
.
,