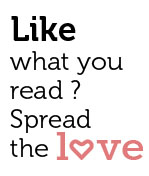 Share
Goa's Jazz Guru
No One In The World Has Done More To Put Goa On The Global Jazz Map
When you think of jazz in Goa, one of the first names that comes to mind is Colin D'Cruz, musician, producer, promoter of Goan jazz. He has experimented with every genre of music and it's jazz that has mesmerized his heart and soul. Colin has worked tirelessly to promote jazz and blues in Goa, and to promote local musicians of all stripes, through his studio in Sangolda, his social media presence and his website www.jazzgoa.com. Dr. Charlane Pereira e Rebello recently interviewed this 55-year-old man of music, and here is her report.
Barcode in Porvorim is the popular joint where Colin and his 5-piece band Jazz Junction belts out numbers from 8 pm to 10 pm on every Sunday. To hear Susan Rocha (vocals), Izel Sequeira (saxophone), Jason Quadros (piano), Clifford Sequeira (drums) and Colin himself at bass is awesome.
Many hang their work woes and unwind at Barcode before the Monday blues kick in. A mixture of crowd pours in! Colin quips in a light hearted manner, "Jazz is a form of improvised music. It's not just about improvisation, it is about the meeting of minds and cultures."
In the early 70s, Colin got the opportunity to play for Mumbai's resident bands that echoed lovely numbers at the starred hotels. As Colin recalls his first assignment, he lightly says, "I was offered a job as a bass player in one of the bands without knowing a single jazz standard."
"My first night on the job, I got a 'just-keep-walking' brief from the band leader. I thought that I was being fired. It turned out, the term used for 'swing' bass was 'walking' bass and that was my first learning experience," adds Colin.
It hasn't always been a cakewalk for Colin to get where he is now. He says, "Every song thrown at me was a challenge." Touching 40 years into this glorious field of music, Colin laughs, "I had to work on hitting the right notes so that my fellow band members didn't grimace at what I was doing."
Starting at around 16 years old with no formal training, it is inspiring to see where he has reached today. With his home and studio 'Jazz Goa Studio' in Sangolda, Colin is at peace doing what he absolutely loves doing. Reading books on music and expanding his jazz vocabulary, today Colin is quite the music man who fans yearn to see and hear.
His organization 'Jazz Goa', started in 2008, brings together over 5000 jazz enthusiasts and boasts more than 100 original songs composed by locals and produced by Jazz Goa. Colin's dream of producing more songs is unstoppable.
Many Goans have come to know Colin through his lively performances throughout the state (including the 2012 launch party of Goa Streets!). He also hosted a two-hour weekly show on Radio Indigo – 91.9 FM – called Goa Grooves. With television shows also in his booty, Colin has been managing his website http://www.jazzgoa.com.
His wife Diana, the official photographer and videographer for Jazz Goa, has been helping Colin to manage his business. He says, "I am sure all this would have been humanly impossible if it wasn't for my beautiful wife Diana whom I met soon after moving to Goa." The two have been married since 2011, and glow in each other's presence.
Colin has hosted International Jazz Day on 30th April every year ever since UNESCO declared it in 2012. And he is ecstatic that jazz legends have been visiting our small state for the event.
Colin says, "Jazz is the medium I choose to express myself and communicate musically with my audience. I know a lot of people in the audience may not understand my intense shoo-bee-doo-bee-doo-bop and emotive 'twidlee-didllee-doo-wop' but there's always the few who can 'feel' what they can't figure."
Appreciation for musicians and their art is not always a given in this country of ours. Colin recalls sadly, "The managers of Jazz by the Bay had a habit of insulting the performers onstage by switching on cricket matches on a huge television screen alongside the stage even while the band was performing."
Here's a limerick Colin composed when this jazz club was dying a slow death in Mumbai.
'It started as Jazz by the Bay
Then rock and pop joined in the fray
Now karaoke nights
Next Hindi-pop frights
While jazz has been left by the way.'
With a philosophy of 'something better will turn your way,' Colin says, "The learning process for a musician is a never ending one, there is no such thing as a 'master' and I am sure most legends would agree."
Colin has toured all over India and worldwide with Indian icons like Asha Bhosle, Sonu Nigam, Shubha Mudgal and many others. He draws inspiration from his favourite music artist Jaco Pastorius (and, he says, from the example of Mother Theresa).
He has been a member of several other bands such as Blues Power, Goa Grooves, Latin Connection, Smoking Chutney, Lounge Jazz Trio, Lounge Fusion Trio, Lounge Fusion Quartet, Lounge Fusion Quintet, The Bassman's Band, The Brown Indian Band and The Suburban Jazz Ensemble.
Colin believes in recognizing local talent and giving them a foothold in the musical world, and that constitutes his life's work at his delightful studio in Sangolda. Colin adds, "I produce a song and broadcast it to the whole world the same instant."
He says, "'Make use of technology but don't forget music is created by musical instruments and not by pressing the play button on a laptop."
Colin says, "What's good for me is a small smoky nightclub where the lights are dim, the band is smoking and the whisky is flowing. Though this might be totally out of sync with today's music scene, it is completely in sync with my soothed soul."