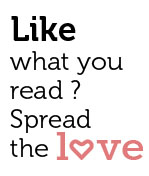 Share
A legend in life and in literature
Here's a little factoid that every Goan not residing in hermetically sealed cocoon knows but that may surprise a casual visitor to the state: The father of modern hypnotism was a Goan born in Candolim.  Besides his pioneering work in hypnotism, no rx or perhaps because of it, buy Abbe Faria has also been immortalised in literature by French novelist Alexander Dumas who made him into a central character in his most famous book 'The Count of Monte Cristo'.
Here's another little factoid that is probably unknown even to most Goans. The house where Abbe Faria was born on May 31, discount 1756 still exists in a quiet corner of Candolim, about 100 meters behind Highland Resort. The house is now used as an orphanage for boys by Provedoria, run by the Government's Social Welfare Department. Around 20 boys stay there at the moment. Besides a small marble plaque which has been embedded into the front wall of the sprawling house, there is nothing else to indicate that this is the birth place of Abbe Faria.
Abbe Faria, born Jose Custodio de Faria, was the son of Caetano Vitorino de Faria of Colvale, and Rosa Maria de Sousa of Candolim, and had an adopted sister, Catarina, an orphan. His parents later divorced, and his mother became a nun, eventually heading the Santa Monica convent in Old Goa. He was baptized on the June 7, 1756 in the Candolim church of Our Lady of Hope.
Many of the thousands of European tourists who visit Candolim and who have been students of hypnotism or literature and are familiar with the stories and legends surrounding Abbe Faria, try to find the house where he was born. Usually they're unsuccessful because there are no signboards or any indication to guide them to the house. There have been sporadic attempts, though, to celebrate the life of Abbe Faria in Goa, especially during his 250th birth anniversary in 2006, but nothing much seems to have come of those attempts.

Abbe Faria's house now used as a shelter for orphans
Says Fermino Fernandes, ex-sarpanch of Candolim, "We know that Abbe Faria is a big man in Europe because some of the tourists ask about him, so we thought of doing something. We had formed a committee of prominent citizens of Candolim a few years ago, when Agnelo Fernandes was the MLA, and had decided to erect a statue of Abbe Faria at a prominent spot in the village and also to name the main road from Ximer (Candolim-Calangute border) to Sinquerim after him. But nothing was finally done because we could not find a place to erect the statue."
There are also others who feel that the historic significance of the house could be capitalized on, considering his pioneering work in hypnotism, and also because of the large number of tourists who visit Candolim. The only monument honouring Abbe Faria in Goa is the statue of him hypnotizing a woman next to the old Secretariat in Panjim. Perhaps the biggest reason for ignoring Abbe Faria in his own homeland is that all the major events in his life happened in Europe, where he was finally imprisoned and died destitute in France.
In 1771, his father, who had by then embraced the church and become Father Caetano Vitorino, decided to take his son to Europe. Father and son sailed on February 21, 1771, making their way around the Cape of Good Hope, and arriving in Lisbon on November 23, 1771. On the ship the men befriended some influential Europeans who were also travelling, contacts which came in good stead in Europe.
Whilst Caetano Vitorino became the doyen of the Goan community in Lisbon, the son Jose Custodio became a priest. In Paris he was accused of taking part in the failed Pinto revolt of 1787. During this time he befriended many notable revolutionaries, which was suspicion enough for Napoleon Bonaparte to throw him into the infamous Chateu d'If prison for nearly 20 years.
In prison he had a lot of time on his hands to fine tune his theories on hypnotism. His work followed that of Franz Mesmer, who believed that hypnosis was mediated by "animal magnetism". Faria departed from this view, and his theory that hypnosis instead worked by the power of suggestion has held for centuries.
As much as his role as a pioneer in hypnotism, Abbe Faria is famous because he is a central character in 'The Count of Monte Cristo'. His character is considered to be one of the greatest mentors ever, with one critic asking, "How else do you explain the transformation of the young, innocent Edmond Dantès into the ultimate playboy, the beautiful brilliant, learned, debonair millionaire manipulator called the Count of Monte Cristo?"
It can be argued that Faria is responsible for awakening Edmond's aggression. He says as much in Chapter 17:
"I regret having helped you in your investigation and said what I did to you," he remarked.
"Why is that?" Dantès asked.
"Because I have insinuated a feeling into your heart that was not previously there: the desire for revenge."