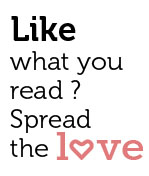 Share
Above : Sybyl Fernandes and Ritzela Diniz of the Goa Shotokan Karate Do
.
Beware attackers!
These Ladies mean Business
Ateenaged Angela and her sister were on their way to Colva's fama feast on a bus and were being troubled by a co-passenger. Just when they were about to alight from the bus he attacked Angela, put his arm around her from behind and pressed it against her chest.
"For a moment I was stunned. But then I gathered my wits, swirled 180 degrees to be face-to-face, and struck a blow on his face, all in a single motion."
The next moment, the attacker was down, flat on the floor of the bus.
"I could ward off that attack, only because I was training in karate at the time," Angela Abreu e Naik, told Streets.
Years later, Angela did herself and her native Goa proud by winning the yellow medal in the Taekwondo competition at the 1994 and 1997 National Games. Today, she is unarguably one of Goa's top Taekwondo instructors.
She's also an inspiring exponent of a very real option that few even consider in these times of increasing vulnerability for women and girls: Beating back the attackers with a little of their own medicine.
For some, chops, kicks, punches and strangleholds are the perfect answer to would-be attackers who expect a helpless victim but instead get a martial arts dynamo.
Angela Abreu e Naik, taekwondo instructor
.
Rapists beware!
If you're the parent of a daughter, the husband of a wife, the sibling of a sister or any other human being concerned about the safety of women and girls, read on…
Angela's bus faceoff took place three decades ago, at a time when Goa was a safer place for females. In present times, the need for self-defense is felt even more, given rising crime and a spate of cases of molestation, attempted rape, rape and child abuse, not to mention the state's largely ineffective law and order machinery.
Particularly frightening was the case of rape of a seven-year-old girl in the washroom of her own school, reported at Mormugao in South Goa earlier this year.
Thirty-something Deepali Kalangutkar says she's noticed an increase in the number of women pursuing karate since she started practicing it six years ago in Mapusa.
 "The focus of the training in our class is on how to carry oneself in real-life situations on the street. Techniques that will help us tackle aggression from an attacker are taught and practiced," Deepali told Streets.
Her instructor, Satish Kumar, is in the process of setting up a ladies-only karate class, aimed at imparting basic techniques to women to help them fend off attacks in day-to-day life.
"Since it's difficult for older ladies to cope with the physical requirements in a normal karate class, this idea came to Satish's mind, especially because of the spate of recent incidents of violence against women," Deepali said.
Satish conducts his classes at the 4th floor hall of the Communidade Ghor opposite the Mapusa church. Those interested in enrolling can do so only after a face-to-face meeting with him at the venue of the classes.
Satish also conducts short-duration camps for girl students in schools through the aegis of the Rotary Club. One such camp was recently held in Siolim, where girls were imparted basic techniques to protect themselves in dangerous situations.
While no one keeps track of the number of women studying martial arts, Mahesh Kamat, an Australia-trained martial arts trainer in Vasco, also says he's noticed an increase.
Overall, the girls to boys ratio among students enrolling for martial arts is around 10 to 90, he explains. "But in recent years there is definitely a marginal increase in this ratio," Mahesh says.
Some four months ago, prompted by the spurt in incidents of violence against women, Mahesh launched his 'Papa's Initiative,' through which he imparts basic martial arts techniques focussed on awareness, observation and anticipation.
"With this, the girls are equipped enough to defend themselves and ward off stalkers and attackers," Mahesh said, adding that he has already covered 105 schools and nearly 13,000 girl students, who have been given these basic techniques.
He has a few volunteers who help him arrange the sessions with the schools' authorities. Teachers help refresh the techniques with students.
"Nothing can be handier than a proper martial arts training to defend yourself in everyday situations," says Angela, whose martial arts training has saved her more than once.
Angela also donned the Indian colours at the World Championships at Cairo where she qualified for the semis and finished 9th. She gave up sparring in 2009, but continues to teach Korean martial arts in Margao.
"Taekwondo is by far the most powerful martial arts form for self-defence in real life situations," she argues, adding that the Taekwondo kicks are most potent since they are delivered from a mobile position, and use the reach and power of the legs which is greater than that of the arms.
She cautions, however, against girls and women making a show of Taekwondo in real-life situations, if only to maintain the element of surprise.
"There's no point taking a stance and showing off to the attacker that you are an exponent of Taekwondo or any other martial art form. You should camouflage your martial arts ability. It will make its use for self-defence that much more effective," Angela said.
Taekwondo was developed by the Korean military as a training regimen. The country then introduced it at various levels, including schools, colleges and universities in the 1950's. It soon spread across the world and by 1989 was considered the world's most popular martial art.
One style, Gyeorugi, a type of sparring, was admitted as an Olympic sport in the Sydney Olympics in 2000.
According to Angela, with Taekwondo gaining great popularity here in Goa as well, most who enrol with her for training do it more as a sport rather than self-defence.
"It's true. They (trainees) mostly want to pursue Taekwondo as a sport. But, even if that's the case, the help it can be of to defend oneself in physically threatening situations in daily life, cannot be discounted. It's definitely a bonus," Angela said.
Karate in its various styles is another martial art form that has been popular in Goa for decades – in part because of the martial arts movies that hit theatres in the 1970s.
Panjim-based Joseph Rodrigues, a karate black belt, estimates there are around 30 fellow karate instructors in the state. He believes there should be more training in schools, for both boys and girls.
"It's about time every school should have self-defence training for students at least for three months. It can be done in batches," says Joseph, who's been teaching karate since 1984.
Apparently there's no such thinking in the government ranks.
Officials in the Goa government's Department of Education said there are no plans to introduce a martial arts component in the school physical education curriculum.
Nearly three decades ago, Medha Monteiro enrolled herself in one of Joseph's classes when she was 19. Now she's in her 50s.
"I had never participated in any sport event in school or college and was physically not very strong. So I decided to join karate training to build my physical fitness. Once I was in it, I realised that it gives you a lot of confidence. It also helps you immensely to protect yourself," says Medha.
It's not that Medha, who lives in Parra, practiced karate all through these thirty years since she joined as a teenager.
"I took a break in between….got married and had a family. I re-joined training under Joseph about two years ago," she explains, adding that she is now a black belt.
Contact the instructors…
• Angela Naik (Taekwondo) Margao – +919890671764
• Joseph Rodrigues (Karate) Panjim – +919049915164
• Mahesh Kamat (Karate, Tai Chi and Wushu) Vasco – +919762415528
• Satish Kumar (Karate) Mapusa – c/o Deepali Kalangutkar – +919420687549
.
.
.