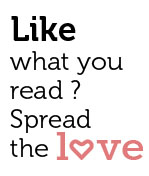 Share
Welcome to the new age of e-learning in Goa. And say goodbye to the traditional blackboard method.
Summary notes on the college website, troche discussion forums, view ordering reference books online, mind use of Powerpoint presentations during lecture hours, recording each student presence on an e-attendance sheet are just a few tricks of the new trade of hi-tech studying in schools and colleges in Goa today.
Senior teachers, brace yourselves for a shocker. You may find it tough to change over to the new ways ? using pen drives, correcting project notes on the computers, and answering your student's doubts on some social networking sites. Or even solving your students' queries at midnight over your iPhone!
So what is e-learning? Is there a need to attend regular classes if e-learning has been introduced in the academic curriculum?
E-learning is defined as the use of electronic media and is inclusive of all forms of educational technology in learning and teaching.
As per the rules and regulations of Goa University, 75 percent attendance is a must. There is no escaping the heavy lectures and odd hours. However, that leeway of 25 percent gives any student a chance to have fun and frolic about in the college campus or hang out with their buddies.
E-learning has kick started its way in a few Goan colleges. Chowgule College in Margao has embraced this new concept, spurred on by the efficient management and whole-heartedly supported by faculty members who have been exclusively trained to impart knowledge the hi-tech way.
Sameena Falleiro (Assistant Professor, Department of Computer Science, Chowgule College of Arts and Science) comments on her new e-teaching style, "I create well-designed slides keeping in mind sound instructional design principles and Bloom's Taxonomy of learning, so that I am able to create an environment in the classroom wherein students don't just view my slides but there are also interactions taking place in the classroom."
Sameena proudly asserts that Chowgule College is the first college in the State of Goa to launch an innovative e-learning initiative called CLAAP (Chowgule's Learn Anytime Any Place) which is a Learning Management System that enables students and faculty to login from anywhere, at any time and access their subject resources and communicate with students.
 She adds, "I upload many activities in CLAAP like quizzes and assignments for the students after each module or lecture. I also encourage students to post in the various discussion forums that are set up so that certain topics and queries can be discussed online with the faculty and peers."
Students at this wi-fi enabled college have internet access anytime. "Every classroom of the college has wall-mounted LCDs and nodes available for the students to plug in their laptops," says Sameena. "Some classrooms are equipped with interactive white-boards too."
She adds, "There is a separate Office of Information Technology (OIT) that looks into all the technical needs and software support of faculty and students on campus."
A lecturer at Carmel College at Nuvem in South Goa says, "Some of us encourage our students to send us soft copies of their projects or dissertations. We correct them and email them back. It's much convenient and faster. It also saves the student the expense of printing innumerable pages of rough draft till the final draft of the dissertation is finalized."
Annie Rajan, an Assistant Professor at Dhempe College of Arts and Science in Panjim, is also into e-teaching.  "We use a learning management system MOODLE for our IT paper for First Year students of Bachelor of Science and Arts classes," she says. "Notes, question banks and quizzes are uploaded on MOODLE. The students can access it on their mobile phones."
DEITI (Distance Education, Information and Training Infrastructure) is a bold initiative of the Goa University. It is a live one-way video -way audio interactive facility, using Satellite Technology, Internet and Telecom network, financed by the Research Department, Govt. of India with support of Distance Education Council (Goa) and the ISRO (Indian Space Research Organization).
In one of its major projects at Goa Medical College, six live pediatric surgeries were video recorded and projected live to the doctors sitting outside the operation theatre. The doctors sitting outside the operation theatre could interact with the surgeons while performing the operations.
DEITI has also organized a training programme under Sarva Shiksha Abiyan to train about 2500 primary teachers in Goa. The training was carried out from the DEITI studio in two phases of ten days each through its 22 centres, with the help of satellite communication.
 In 2006, DEITI produced DVDs on the subjects Physics, Maths, Botany, Chemistry and Computer science for the students who had appeared for Goa Common Entrance Test (GCET) for professional courses.
What are the advantages of e-learning? With just a click of the mouse, students can access course material from anywhere and they are not restricted to being physically present in the classrooms. This 'anytime anywhere' educational experience is indeed a great head-start especially in an Indian educational system over the conventional lecture method.
And there's more. Students can actively participate in online discussion forums and tutorials, and email their faculty members with academic queries. Each faculty member and the student is provided with the special facility of institutional login. Such e-learning caters to a wider audience of students.
Jessica (an undergraduate student in one of the colleges in Goa) speaks out, "E-learning should be incorporated on a larger scale. I am fortunate enough to be in a college where I can access the study material and other course details even if I miss out on some lectures for some health reasons. Or sometimes when the whole class mass bunks, the online summaries of that topic come handy," she smiles.
Clara (name changed) says, "Our college does not have the facility of accessing lecture notes online. But most faculty members here make LCD presentations and encourage us to do the same when we have to make presentations on a given topic."
Jennifer Salopek in her write-up on "Training and Development Magazine," speaks about how e-learning courses progress up to 50 percent faster than traditional courses, as the individualized approach allows learners to skip material they already know and understand, and to move on to the issues they need training on.
What initiatives has our Goa Government taken in this direction? Chief Minister Manohar Parrikar has made promises of delivering e-notepads to class V and IX from the coming academic year. These e-notepads will be loaded with the e-syllabus.
Prior to this, students have been receiving desktops and laptops at a nominal price under the Cyberage Scheme. Parrikar was the first chief minister to distribute free computers to students in the country in 2002. Last month he also announced that all Goan schools will be wi-fi enabled in four months.
The education sector is clearly making great strides in promoting e-learning among students. Nowadays most students know at least the rudiments of computers and the Internet, but are all our teachers and professors (especially the senior ones) e-savvy? After all, it's a two-way street.
.
.
.