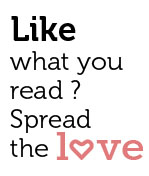 Share
Sini Tyre Care
The leading international tyre manufacturer and automotive supplier Continental Tyre has launched its first 'Conti Premium Drive' store at Goa. The store is located at, order Shop No. GS 21, 23, Journalist Colony, Near Sai Service station, Behind Bank of Maharashtra, Porvorim the upcoming commercial hub for Goa. The store is equipped to provide solutions to all tyre needs of end consumer.
Speaking at the inauguration, Mr Rajnish Kochgave(National Sales Manager, India) "We are extremely happy with announcement of our new venture with Sini Tyre Care. Goa is very important commercial node in the western region with continuous growing opportunities for the passenger car vehicle segment.  Our partnership with Mr. Sarvesh Bhagat will bring fruitful results to our business and simultaneously fulfilling the demands of our customers. Continental is always committed to offer best of services and product to our customers."
Mr Sarvesh Bhagat (Owner of Sini Tyre Care) opined "Conti Premium Drive store exemplify the latest ranges and consumers may choose from wide range of premium tyres available. We are extremely proud to work in tandem with Continental as their German engineered products suited for Indian road conditions are highly appreciated by customers and also its value for money for them."
The store is spread over a total area of more than 500sq ft; the showroom has a pleasant ambience and an innovative display of tyres and accessories. It also has a workshop, fully-equipped with latest machinery to handle all tyre and vehicle related services.
Sarvesh Bhagat
About Continental
Continental develops intelligent technologies for transporting people and their goods. As a reliable partner, the international automotive supplier, tire manufacturer, and industrial partner provide sustainable, safe, comfortable, individual, and affordable solutions. In 2014, the corporation generated sales of approximately ?34.5 billion with its five divisions, Chassis & Safety, Interior, Powertrain, Tire, and ContiTech. Continental currently employs approximately 200,000 people in 53 countries.
Located: Shop No. GS 21, 23, Journalist Colony, Near Sai Service station, Behind Bank of Maharashtra, Porvorim.
Mob: 982-333-5188
Innaugral Offer: 25%* off on wheel alignment. Buy a set of 4 tyres and get an assured gift absolutely FREE*.
'Note: The corner is a regular space where businesses, entrepreneurs and all others with noteworthy projects can 'strut their stuff"