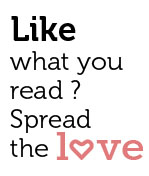 Share
Professional Screen Writing Courses Launching at IFFI
Every year, capsule IFFI and the NFDC Cinemas of India Film Bazaar provide opportunities for new relationships to unfold. This time around, nurse Oscar nominated filmmaker and curator of the Goa Writers Retreat, Ashvin Kumar, is tying up with a UK-based screenwriting academy to offer intensive courses right here in Goa.
The legendary ex head of the BBC drama department and screenwriting guru John Yorke along with the Professional Writing Academy will begin with a master class at the Film Bazaar, which is to take place at the Marriott Hotel in Panjim from 20-24 November.
Yorke is also the founder of the BBC Writers Academy and former head of Channel 4 Drama. He is bringing an internationally acclaimed, tried-and-tested set of courses and script development methods to India, beginning in 2015 that scriptwriters, film studios and development executives in India can benefit from.
"John is responsible for more hours of British drama than anyone else, and the largest audiences for drama in UK TV history," Ashvin says. "His bestselling book Into The Woods is revolutionising screenwriting in the UK by helping writers shape their ideas and produce stories that resonate with international audiences."
A week's retreat in a beautiful residential setting in Goa is followed by 15 weeks of intensive study online via webinars, video conferencing and chats with tutors in the UK. Writers enter with an idea, story or first draft and leave with a completed screenplay. What's more is that the course will be "reasonably priced" and will no doubt open doors to further opportunities, given the glittering credentials of trainers including David Roden and Christina Bunce besides the aforementioned Yorke and Kumar.
Well known in film circles as the youngest Indian to be nominated for an Oscar and winner of awards like the BAFTA for his short film The Little Terrorist in 2005, Ashvin has been keen on teaching screenwriting in Goa for some time now. His years of experience writing for films and documentaries like the double national award winning Inshallah, Football and Inshallah, Kashmir, will be of great value to those seeking to tell complex stories for the cinematic medium.
Ashvin Kumar
"My role here is to facilitate and make sure that Indian screenwriters are able to access the best quality of instruction that the world has to offer… To bring the idea of being mentored by some of the top UK talent in drama and screenwriting," Ashvin shares.
The screenplay of his current project Noor based on a young Kashmiri girl's search for her disappeared father, was one of only eight projects selected by the Sundance Institute and the Mumbai Mantra Lab this year. Besides Noor, Ashvin is working on other film projects as well, which take him around the world. "I am just completing a documentary for the UN on undocumented female domestic migrant workers. We've finished shooting New York and Zurich and our final schedule is in Kuala Lumpur."
John Yorke
IFFI provides filmmakers like Ashvin Kumar an opportunity to interact with the global industry. "Each year I see more and more interest from countries around the world in Indian cinema, which is great," he says. However, he reflects some of the criticism the film festival has received regarding not meeting its full potential. "I think there's a lack of vision and execution capabilities as to what can be done. There's nothing stopping it from becoming the major film festival of South Asia. It requires will and commitment. And it certainly should be run by filmmakers and festival professionals."
The government can play a role in helping joint ventures like this succeed, however. "We would be very keen to explore how the Ministry of Information and Broadcasting may be able to support this educational venture in films," Ashvin adds.