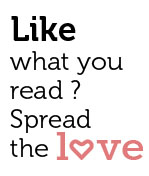 Share
Michelle Yeoh, chief guest for the closing ceremony of IFFI.
Glitches and all, it was quite a ride
Burp. The feast of films is over and I am satiated. I had the stamina to watch an average of four films per day. There were chat-n-chai sessions, open forums and master-classes to attend in between, so I could learn what went into making a film. Getting tickets was a problem because the number of registered delegates was higher than the number of seats available. Some of those who had tickets for a particular show kindly didn't show up so that the ticketless queue-standees could get in after the ticket-holders did.
At 8:30 am the halls usually weren't full, which, I suppose, isn't surprising as movie watching isn't exactly an early morning activity. Interestingly, some of the out-of-Goa delegates had managed to get bed-&-breakfast accommodation for as low as 100 bucks/night at places like Anjuna. But they didn't get the time to visit the beaches or bars, so hectic was the IFFI schedule.
Some selected the films based on the category: Master Strokes, Country of Focus, Cinema of the World, International Competition, among others. I chose based on screening timings and availably of seats. And I managed to see ALL the award-winners!
If the easiest and best way to travel the world is through film-experiences, then I've done a 'round-the-planet' three times in ten days. For a couple of hours I shared the lives of people on different latitudes, longitudes, centuries. I cried with the Israeli officer (A Place In Heaven) when his status as national hero was shattered after forty years. His once heroic deed had become a 'war crime'. In 'Grigris' I saw how African slum-dwellers survived. 'When Evening Falls on Bucharest' showed the other end of the economic spectrum. 'Les Apaches', 'Hush, Girls Don't Scream', 'When a Man Desires a Fifth Wife' introduced me to cultures and people whilst I snuggled in a/c'd comfort right here in Goa.
Polish and German films covering the early 1900s fascinate me. That suddenness of change, of lifestyles and attitudes, can't be matched even by the Internet revolution. In contrast to that seriousness, 'Quai d'orsay' was hilarious, poking fun at a French politician. We can do a dedicated festival if someone makes such comedies on Indian netas.
The country of focus, Japan, threw in some surprises. 'Recipes of Diet Diaries' was mildly funny and predictable. In 'Like Father, Like Son', an ambitious corporate manager discovers that his six-year-old son wasn't his: two baby boys born on the same day, in the same hospital, had got swapped by mistake. How the families tackled the situation held the audience's attention until the very last minute.
Every evening, there were live music and dance performances in the Inox courtyard, in a stall on the pavement outside and in the Kingfisher Village. It added to the festive atmosphere and the coffers of hearing-aid manufacturers. It also helped national integration: there was someone singing Marathi folk songs outside, dancing to Punjabi beats in the Inox compound whilst Kingfisher village was belting out English numbers. Talking about Goan singers, at the closing ceremony, Remo Fernandes announced he'd crossed the landmark of sixty years. Retirement age, I thought to myself happily.
A Festival in India must have food. The kebabwala from Mumbai was the biggest draw. The north-eastern one attracted the curious. The Goan fare had enthusiastic village women trying desperately to keep up with the number of orders. They will do better if someone trains them to handle the hungry junta: Goa has lots of people in hospitality industry, bring 'em out, make use of 'em.
Talking of food: the film 'The Fifth Season' was about famine. What if spring didn't follow winter? Considering in India we have droughts and floods every alternate year, it wasn't an unreal theme. Another familiar story was 'The Promise'. Could have been a Bollywood idea: rich old man marries beautiful young woman. Poor but bright orphaned young man comes into their lives, to be separated for seven years. Rich man dies, young man returns, film over.
The most memorable picture was 'Stray Dogs'. Ten minutes per frame. No sound, no movement. Seriously thought I was in outer space. Remarkable, to have an audience of over five hundred people in deep slumber for over an hour. Well deserved rest for those like me, because "for the ten days of IFFI my true love said to me:…nine frozen dinners, eight snacks-n-smoothies, seven kinds of popcorn… and some beers that came free.'
Yes, there were lots of glitches at IFFI this year, not the least of which being the long lines and the obvious disorganization of the organizers. And yes, I do feel like I have a hangover. And yet the IFFI is over, long may it live. Will now have to wait for another two months until the South Asia Film Festival happens in February. Until then, building up an appetite for viewing. Gurgle.