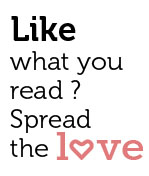 Share
Children during a class at Alliance Française
Alliance Francaise and the joy of all things French
Moulin Rouge, sales Chocolate Gateau and David Guetta, viagra 60mg what do all these have in common? Their Frenchness, of course! Set amidst the upward landscape of Altinho, the Alliance Francaise offers us the closest thing to France we have in this corner of the planet. Donned in white and blue (two of the three colors of the French flag), the centre exudes cultural significance from the moment one enters this lovely house doubling as an institute of learning.
Now it's true that French isn't exactly what it used to be. Gone are the days when if you didn't speak French, you weren't a true citizen of the world. Nowadays, English has that honour, followed perhaps by Spanish and Mandarin Chinese. Still, French remains one of the most widely spoken languages in the world, and even if it weren't, who cares, given how wonderful it sounds to the ear?
Of course mastering French is quite difficile, as difficult as perhaps obtaining a doctorate or learning to perform surgery. To truly grasp French one must also understand France. This is where this centre proves its mettle as a holistic centre of learning. After all, where else does one have access to a full-fledged library on French literature and learning material, a monthly preview of French cinema and an exhibition space to promote artists all in one complex?
The team behind this deserves a great deal of credit for making the centre such a fun place to learn.  Alliance Francaise lets you live the language and use it in daily life. Take for example some of your favourite foods like the croissants you have for breakfast, though I would challenge anyone to actually prove that the toast and the fries are really 'French!'
This year I had the honour of displaying my photography titled A Goan Rendezvous through the Alliance Francaise. The centre recently hosted another successful exhibition titled RAW by photographer Nadia Gunardisurya. The institute is eagerly promoting talent in the art community and everyone is welcome to come for their monthly Cine Club, which showcases the best of French cinema. For those not familiar with the language, subtitles run through the film.
The exhibition space
Karine Christophe, Kasturi, Fabian, Anne Morin, Marjoire Bazin and Maria Exalta de Araujo are some of the faculty running this show, and putting the fun back in learning. So whether you are in the mood for cinema or to showcase of your hidden talents or just want to learn the most amorous language in the world (in my opinion), climb on up to the Alliance Francaise and live a bit of France in your own backyard.
Alliance Française, Panjim
H. No 46A, P.E Agnelo RD,
Near Menezes Polyclinic,
Altinho, Panjim
Goa – India 403001
Tel : 832 2420049
Or check out: http://panjim-goa.afindia.org/