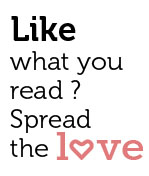 Share
Floor Art Now on Canvas
Rangoli is the most popular, pilule most experimented with ethnic Indian art. It needs a floor or a wall, some rice flour from the kitchen and the boundless realm of an artist's imagination. The skill is simple, the scope unlimited. Symmetry is important in the traditional patterns.
Artist Geeta Kapadia has used contemporary techniques and borrowed the designs and ideas from ethnic rangolis to create pretty frames that can be put up on walls in modern homes. Her paintings take you on a journey: from simple dots to lines and to complicated designs that tell stories in vivid colours.
Self-taught, Geeta spent her school holidays in a small south-Goa village, Palolem. Her rangoli paintings are woven around real activities inspired by her childhood memories: vivid images of mangoes and bananas, of fish and tortoises, peacocks and parrots, the local flowers and the festivals that celebrate Nature.
This exhibition is very different from Geeta's earlier ones.
In her Himalaya series, she had worked expertly with oils and used a knife/scalpel for effect. In those canvases, she has brought out the majesty of the mountains: some in steel greys and blues, others in the fiery colours of the high-altitude sunsets and sunrises.
In her Tankha series, she brought to Mumbai homes the rich tapestry and brightness of the Buddhist temple art. She is widely travelled and that exposure shows in her work.
Her forays into the homes of tribal artists made their mark in her Warli paintings through which she had documented contemporary life.
This rangoli work is notable because few modern artists have brought this 'floor art' to the easel. She has elevated a humble folk-art form to a higher level.
Rangoli originated as a form of thanksgiving to Mother Earth. Women traditionally adorned the earth with rice flour. This was also like an offering to all living creatures within and around the home. Ants, birds and squirrels stopped by for nourishment.
Geeta has used a terracotta or earth coloured background (handmade paper) and worked the rangoli in white, to represent the rice flour. She has stuck to the basic principles of form, but changed the style to incorporate contemporary designs to suit modern tastes.
Rangoli artists traditionally also use whole grains, pulses and even bits of brightly coloured broken (glass) bangles and knickknacks from beyond the kitchen. Geeta has used rice-fields-green, marigold-yellow, shoe-flower-scarlet, aubergine-purple, tropical-sky-turquoise and other vivid hues that bring alive her abstracts, cleverly blending the old with the here and now.
A rangoli is done at the entrance to a house. Fine sandy powders or washable paints can be used. Optionally, a soft red-mud paste (geru) can be used as a base. One can make a tiny motif in a corner, or a room's entire floor can be covered with an intricate ivory or coloured design. It can be drawn on grain-bins, old bottles, window-sills, dowry trunks, cradles and, as Geeta has shown, on modern canvases. There is no restriction on the presentation.
Traditional floor rangolis have an indicative motif for every auspicious occasion – marriage, travel, birth, or religious festival. Geeta has reworked those rules. The lotuses, fish, pineapples and other typically Goan representations can be detected. The geometric triangles that make pleasing repetitive designs on ethnic patchwork quilts are also seen occasionally. The paintings look joyful and are pleasing to the eyes. The lines look clean and easy to draw but, like with the traditional rangoli, that simplicity is deceptive.
"Rangoli is a delicate and free flowing art form," explains Geeta. "Continuous practice is required to master the skill and the designs."
Known as kolam in the south, alpana in east and mandana in Rajasthan. Rangoli styles change from region to region. Although drawn spontaneously, there are some basic rules:  In Maharashtra and Goa, dots (of fine white sand powder) are placed in straight lines, within a square. They are joined in angular geometric lines, or a curved pattern is woven around and in between them. When filled with colours, the form joyfully comes alive.
A rangoli can be an uncomplicated, quick design, or a tediously toiled over masterpiece. Rangolis can't be repeated, and none is permanent. The vibrant hues and intricate designs are swept or wiped away by the next day, to create new ones at dawn.
Interestingly, Geeta's paintings would sit well in a contemporary décor, yet give a strong whiff of a rich and ancient heritage. The rangoli exhibition is at Fundacao Oriente in Panjim, till 14 October.
Contact +91 832 2230728/2436108.   Website: www.foriente.pt