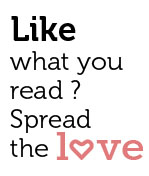 Share
Elevate the monsoons by curling up with a book
For an avid reader, monsoon can be like Christmas. Delays, cancellations and a lot of getting stuck in places is all part and parcel of the season, but it ends in a precious gift. In this case, of time. What better activity to indulge in, than getting in touch with that obsessive reader in you.
But reading just anything doesn't cut it. Although magazines like 'Heat' and 'Cosmopolitan' are written in the same language as J.D Salinger's  'Catcher in the Rye', there is a fundamental difference between the two. Reading 'good', in short, requires a conscious effort. In order to either keep you going or get you started, we have compiled a list of 7 bookstores around Goa.
Broadway – Panjim
Broadway is Goa's answer to the famed Crossword and Landmark Bookstores. It is a one-stop shop for a very decent collection of books, from subjects like science, fiction, autobigraphy, drama and philosophy to inspirational, spiritual, children, religion, cooking and teaching.
Located at the Calculo Mall in Panjim, as well as in Candolim and Margao, this bookstore has been the average reader's best friend for some years now. Khalil Ahmed, its affable owner, also holds regular 'special' sales at venues in Panjim and Margao, selling some books even for as little as 50 rupees. I've found a limited edition 'reconstruction of the Jack the Ripper story' by Patricia Cornwell at one such sale. For bookworms, these events are the equivalent of being a child lost in candyworld.
Literati – Calangute
If the reader is like a sadhu, then Literati is like a Himalayan temple. It's where they go to find peace. Run by the dedicated Diviya Kapur, it is located in Candolim in an old Indo-Portugese house. A grassy passage leads you to the beautiful garden and cozy veranda, which also has a little seating arrangement for you to get comfortable in. Besides the book-filled rooms, Literati also has a café within, for a tea/coffee or 'lite bite'. The second-hand book section is a real gem, where you never know what you could get your hands on. The monsoon only adds to the dreamy charm of this place.
Lotus Eaters – Anjuna
'Lotus Eater' means a person who lives life in a fog of laziness and dreams and is indifferent to the life outside of him, a sentiment embodied at this bookshop. The youngest of the shops in this list, it is located close to the Anjuna petrol pump. This book shop only deals with second hand books, and also buys old/used books. Apart from books, they also hold small communal gatherings for readers, where they read verses from favourite books and share ideas. Currently on a small break until August. Updates on Lotus Eaters can be tracked on http://www.facebook.com/LotuseatersBookstore. 
Singbal Book House –
   Panjim.
Matt Damon famously walks past this bookstore in the movie Bourne Supremacy, giving it its 15 seconds of background fame, enough for locals to boast about. Located opposite the Panjim church on the corner of the unusual 5-road intersection, this bookstore is as much a newspaper stand as it is a bookshop. It hosts a wide range of local and international newspapers and magazines (including, of course, Goa Streets), some of which are quite rare, and a decent international book section.
Golden Heart Emporium      – Margao
This book shop in Margao has been around for decades, providing Salcete with fiction and non-fiction as well a large collection of textbooks in a separate section. Combined with its lending division, the Confidant Lending library, this nondescript shop on Rua Abade Faria holds thousands of books. Run by Walburg Coutinho and his family, Golden Heart is thriving today, proof that bookshops are still good business in Goa, despite tales of book-shop woe from around the world.
Bookworm- Taleigao
Bookworm is not just a bookstore, but a place for children to discover, understand and enjoy books. This bookstore's programme consists of four parts ? Library, Book Treasure, Mobile Outreach and Publishing. The library is the main idea behind the store, where children from anywhere can borrow books and enjoy them.
Book Treasure provides books and support to under-resourced schools and Mobile Outreach takes books to the poorest groups of people. The store also holds various events and workshops for children and parents throughout the year.
 Varsha Book Stall –
    Panjim
If you like to browse your books to the music of honking cars and bikes, Varsha Book Stall is your cuppa tea. It is located near Cafe Prakash, that hoary old haunt of journos and armchair philosophers near Azad Maidan. This shop has a good selection of magazines and newspapers from the rest of the country and abroad. Its frontage is tiny, but the shop extends deeper like a book lined tunnel. Its owner Vaman Bhate happily opines that book reading is on the rise in Goa.
So quit cribbing about how there's 'nothing to do' in the monsoon, go lose yourself in the pages of one of these lovely book dens of Goa!
/
/
/