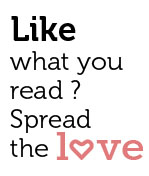 Share
Alila Diwa Goa in its surprisingly different style has ushered in the Christmas spirit with a Christmas tree lighting ceremony held recently at its premises. This year, in an effort to make Christmas fun for the planet as well, the team at Alila decorated one of its natural trees as well as areas around the resort with decorations made from recycled materials.
Children and guests cheered around a 'Spathodea' tree that stood tall in the main Courtyard as it came alive with sparkling lights while melodious carols by the children of Loyola High School, The Cotta Family and the resort's in-house team filled the air.
Santa made his appearance on an ice-cream cart to the delight of kids and guests alike. He spent the rest of the evenings distributing sweets and wishing the guests with carols playing in the background.  Platters of tasty bites and glasses of warm mulled wine did the rounds at the celebratory evening.
Note: The corner is a regular space where businesses, entrepreneurs and all others with noteworthy projects can 'strut their stuff"