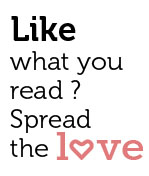 Share
One Woman's Quest for Conservation
You'd be hard pressed to find a more passionate proponent of architectural preservation than Poonam Verma Mascarenhas. An architect and a post-graduate from University of York, medical U.K. in Conservation of Buildings, she has over two decades of experience in building with alternative technologies and preserving old structures – including homes and palaces – in Goa and many other places in India. Her Goa-based firm Archinova is currently designing 50 housing units in Bangalore featuring pioneering methods for energy efficiency. She is the co-founding member of Goa Heritage Action Group, and is a member of Goa Bachao Abhiyan, which is a citizen's pressure group working towards equitable planning. Journalist Perin Ilavia recently caught up with Poonam, who graciously shared her thoughts on architecture and the challenges and joys of preserving cherished buildings in our beloved state.
Perin: What do you think of the status of architectural preservation in Goa?
Poonam: In late 1990's, while minding the exhibition on 'Houses of Goa' (Architect Gerard Da Cunhas' initiative and the team's labour of love), I remember people being astounded to witness the art in architecture that the panels put forth! It created a buzz and for the first time I think people found eyes to appreciate what they had inherited! Soon after, when a builder had approached a family owned house in Campal to make the deal and buy it off, we knew that we had to congregate a counter force and went about forming the citizens forum Goa Heritage Action Group. Today, we have conservation zones in the city and all living in those know that they have a responsibility towards its upkeep … While it is disheartening to see many of the old houses in Taleigao, Caranzalem and Panjim replaced by sprawling apartment blocks that are not always aesthetic or climate responsive, it is also a fact that many of the large houses in many of the villages are changing hands and new owners are investing in these sentinels for their special quality of spaces and environmental sensibility. May their tribe grow.
Perin: What are the challenges of renovating houses in Goa?
Poonam: The window of site-work is rather short because of long monsoons. Once we open the roof, it must be finished before the monsoons set in. Which means that all work must be done with tremendous amount of planning… With a good contractor in place, it is a joy to breathe new life into an old house. However, too often only small time contractors are ready to take up work as the time taken tends to be longer while the cost of total works may not be that large. The lack of man power, qualified and professional, is a bane in Goa. The cost of construction is rather high in comparison to the rest of India, based on this factor as well as marked up cost of materials. A lot of time goes in supervising the works as the intervention must be done with sensitivity and patience. And of course only when we start the work does the true picture come forth. So one may find a wall seemingly looking strong and sturdy – to be just a pile of mud lumps beneath the lime plaster as white ants can make their homes in them. Something like that can throw an entire budget and time schedule out of gear.
Perin: Why did you decide to get into restoration?
Poonam:  The first 10 years of my professional life saw me learning and building with Earth and other ecologically sound materials … I (became) acutely aware that the traditionally built buildings are more than just 'old buildings' with sentimental value. I saw them as a three-dimensional synthesis of an understanding of 'building with nature". The traditional buildings … of India respond to the region's climate and personify the culture and exemplify locally available materials and the creative evolution of the regions' builders. The fact that I found many buildings lasting for 600 to 700 years was enough for me to thirst for gaining the tools that will make me understand these documents of the past enough to help extend their life further … I also came across many beautifully built buildings lying vacant and then dying a slow death. That hurt my ecological-sensibilities. Why build more and more and not make good use of the existing? Thanks to the Charles Wallace Trust and Intach U.K that my aspiration was met with and the field continues to engage me and inform me and I learn perpetually from across the globe.
Perin: What was the condition of some of the houses you have restored?
Poonam: Pictures speak a thousand words. Generally, bad roofs, rising damp, seepage, peeled plasters, old planning unfit for contemporary living, mud floors, no services, no security, improper ventilation due to bad interventions, not enough light inside certain areas of the house, etc.
Perin: Do the owners give inputs, or leave it to you to decide what has to be done?
Poonam: The first step is to carry out the as-built survey of the house and make a detailed inventory of the issues. The second is to have the design brief from the owners to ascertain their requirements. Then our job is to bring the two together. If there is a clash between the aspiration of the client and the capacity of the house, the house wins as we know that certain lifestyles can easily be adjusted while respecting an old-built fabric. It is a fine balance indeed. A real good project is a team work and the 'sensitive' owners are a big factor in the success.
Perin:  Does it cost more to renovate or build new?
Poonam: If one is able to work out design with sensitivity to the existing – keeping the interventions effective – one will have a renovated property which will be less in cost than if the same was built new. Yes, renovation can take longer than building new.
Perin: Can original techniques be used in renovation?
Poonam: Indeed best restoration is with original techniques. But some may not be available as some of the traditional techniques are dying out. Then one has to find a solution within the available palette.