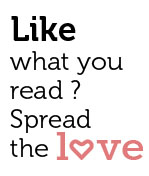 Share
Russkiye Umeltsy performs at the Maquinez Palace
The next time you attend a concert of Russian music in Goa, view be prepared to be dressed up like a Russian and dance to the balalaika in front of hundreds of your countrymen. That's what happened to one very good-natured fellow when the tall and lithe singer Ekaterina Suslova, looking lovely in a flowing blue dress, grabbed him from the audience and had him put on a traditional Russian shirt, pantaloons, blue sash and a fur cap called an ushanka. Then she proceeded to teach him some funky Russian dance steps. The lucky gentleman took it all in stride and seemed quite content to be led away offstage arm-in-arm by the vivacious singer who captivated the audience with her emotion and wide vocal range.
Music connoisseurs in Goa were recently treated to a delightful unplugged concert of Russian music at the Maquinez Palace at Panjim last Sunday evening. Hosted by the Consulate of Russian Federation in Goa, an ensemble of four talented musicians called Russkiye Umeltsy, or Russian Masters, performed on traditional Russian instruments that go back many centuries.
Evgeniya Popova on the accordion
The group comprised of Pavel Lukoyanov, Evgeniya Popova, Irina Kuznetsova, Alexey Vorobev, and Ekaterina Suslova. At 23 years old, Evgeniya is the youngest of them, the others being in their early thirties.
After an introduction by Sylvia Albuquerque, the quartet launched into a lively repertoire of popular Russian folk songs and instrumental pieces. Popular classical pieces were also played, including tangos like La Cumparsita and Astor Piazzola's Libertango, Gheorghe Zamfir's Lonely Shepherd and even a Latino number.
There was a surprise for Hindi film buffs too, as Ekaterina belted out 'Jimmy Jimmy Jimmy, aaja aaja aaja," from the Disco Dancer movie starring Mithun Chakraborty. The 'aaja aaja' sounded a bit like 'aachaaacha', but the way she carefully enunciated the lyrics in a language alien to her, brought hearty cheers and laughter from the crowd.
Alexey Vorobv on the balalaika
The group also performed 'Dorogoidlinnoyu', a popular Russian song which we may know better in its English version which goes?'Those were the days, my friend, we thought they'd never end…' Many in the audience must have revelled in the familiar melody and been astonished to discover that the original was a Russian song. Pieces like Podmoskova and Katyusha also had a familiar ring to them.
The gusli, played by Lukoyanov, is a harp like instrument played like a guitar. Its closest Indian equivalent would be the santoor, popularized by Pandit Shiv Kumar Sharma. The santoor is played with fine mallets, whereas the gusli is played using fingers only. Considered to be a symbol of Russia's musical culture and dating back to the 5th century, the guslicomes in various sizes, with the number of strings ranging from 12 to 61. It was a favourite among wandering minstrels and troubadours. Neglected in the Soviet era, it is now very popular among modern Russian youth. At this concert, Lukoyanov, looking splendid in a white outfit with gold brocade, excelled in a gusli solo as part of a Cossack instrumental piece.
Irina Kuznetsova
Alexey Vorobev, who looks a bit like Coldplay frontman Chris Martin, delivered the bass lines with his unusual-looking balalaika contrabass, a 3-stringed instrument with a large triangular body. The domra played by Kuznetsova is a long-necked Russian string instrument, like a lute, with a round body and three metal strings. The petite accordionist Evgeniya Popova is a pivotal member of the group and coordinates their rehearsals and concerts back home and abroad. All four members are accomplished artistes back home in Moscow.
The stage at the Maquinez Palace hall is not in good shape. The floorboards are rotted and at one point, Ekaterina's flowing gown almost snagged on an edge board that had come loose. The Maquinez complex has no canteen, which meant that the audience had to stay put during the mid-performance break. But the brilliant performances by the Russkiye Umeltsy ensemble entertained
the packed hall like nothing else in recent months.
The newly appointed Honorary Consul of the Russian Federation in Panaji, for the state of Goa, Mr Victor Albuquerqueappeared to be pleased with the appreciation of the concert.
Russkiye Umeltsy with Victor and Sylvia Albuquerque
"There is such a large presence of Russians in Goa," he told Streets."But we only hear of the conflicts and problems relating to them. There is very little interaction with the rich culture of Russia." He was optimistic of bringing in other Russian performances to Goa in the years ahead.
/
/
/