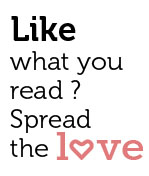 Share
Inside Feminine Boutique
When in South Goa, do as the South Goans. And what do they do? They shop till they drop, of course! From gowns to ghagra cholis, suits to salwars, tops to trousers, check out these popular shopping outlets in Margao, a city that, despite its somewhat grimy veneer, is filled with pleasant surprises. When it comes to shopping, name it and you will get it! Casual or formal wear; Indian or Western wear. Below, Dr. Charlane Pereira e Rebello acquaints herself and yourself with the shopping hotspots in the heart of Margao city….
Feminine Boutique & Kid's Hub
A must visit for all women, kids and newborn babies. Owned by Joaquim Pires, this huge store has a wide range of casual and formal wear, dresses, suits, lingerie, kurtas, leggings, blouses, cotton pants, short jean skirts, shawls, accessories, etc for the ladies (Prices range from Rs. 100 to Rs. 5000). The moms can select lovely stuff for their kids (Prices range from Rs. 100 to Rs. 2500). In the mood to flaunt your figure? Pick up lovely cotton tops and dresses from here. Or do you need some winter jackets? You've come to the right place.
Emmanuel Wedding Centre
Yes, the name says Emmanuel Wedding Centre but the truth is you don't have to be getting married to shop here! Bazil Roshan, the smiling young proprietor welcomes you… Good etiquette! Great service! You just need to have your shopping list… Lovely wedding gowns (Rs. 10000 onwards), suits (Rs. 1999 – Rs. 15000), sherwanis, Jodhpuris, shirts, pants, churidars (Rs. 850 – Rs. 15000), dresses (Rs. 1500 – Rs. 10000), ghagra cholis (Rs. 2000 – Rs. 20000), innerwear and accessories… Lovely collection of saris (Rs. 300 – Rs.50000) from Banaras, Arni, Kanchevaram, Pochampally, Rajkot, Kolkata, Coimbatore, Dharamavaram, Paithani. Suiting from Raymond, Reid & Taylor, Geoffrey Hammonds, Lombard, Grasim, Digjam, Siyaram and all kinds of imported stuff… Awarded 3rd Best Debutant for highest sale of Grasim in India in 2013, Emmanuel Wedding Centre has achieved much more within the past four years. You prefer your attire stitched to the ready-made garments, then you can have your orders placed here for wedding gowns (Rs. 10000 onwards), dresses (Rs. 1500 onwards), ghagra cholis (Rs. 600 onwards), suits (Rs. 2000 onwards), etc. You can check the blog: emmanuelweddingcentre.blogspot.com
His other branches, 'Senors' (suits) are in Panjim, Vasco and Margao and 'Karuna Cloth' in Margao.
Emmanuel Wedding Centre

Mustafa
Eight years in this business… And it has several other branches in Mapusa and Vasco. You can pick Western and Indian outfits for kids and ladies at this outlet run by Shabana Katwalia. With an assured supply from Mumbai, Mustafa is a spot for customers of varied strata. Prices are as low as Rs.100 and as high as Rs. 2000 depending on the item for kids. However, women's wear can range from Rs. 250 to Rs. 7000 depending on the item.
Kris Kross
Right in the heart of Margao is Kris Kross, an exclusive family shop with Anil Raheja, the affable proprietor, sitting behind the counter. The business has been around for eight years. Mr. Raheja's two-storey property caters to the shopping needs of the entire family. There is a lot that meets the eye! Formal and
casual wear for ladies, Juliet churidars, Juliet jeans, Juliet innerwear and Westerwear, HIVA dress material (chiffon, silk, cotton, embroidered). Prices vary – jeans/formal tops (Rs. 670 – Rs. 1350), churidars (Rs. 670 – Rs. 4000), undergarments (Rs. 115 – Rs. 700). Raheja says that his store is the only one in Margao stocking on Juliet wear and HIVA dress materials. Do you love saris? Have a look at their wide collection – cotton, silk, georgette, sequence work, bead work, special wedding saris, and printed saris (Rs. 225 – Rs. 8000). While the women have their eyeful with the kids tugging on to their skirts, the men can check out some cool brands on the top floor; Oxemberg, Peter England and British Club (shirts and trousers); Live In and Texas brands (Trousers and jeans), Duke (T-shirts). Price differs – shirts (Rs. 395 – Rs. 1750), trousers (Rs. 799 – Rs. 1599), jeans (Rs. 995 – Rs. 2195), T-shirts (Rs. 225 – Rs. 895), three-fourths/ Bermudas/ track pants (Rs. 445 – Rs. 895). Kris Kross has been awarded for highest sales of Siyaram's Apparels for two consecutive years (2012 and 2013). I eye the awards that Raheja has displayed on his counter. With stock pouring in from Mumbai, Delhi, Bangalore, Ahmedabad, Surat, Ludhiana and Bangladesh, all customers receive a 10% discount on purchase of every item. The sister branch 'Kris Klassic', opposite the Hospicio Hospital in Margao, is an exclusive men's attire shop.
LeoMell Fashion
On your 'shop-till-you-drop' spree, do check out LeoMell Fashion before dropping! Running this outlet for more than two decades, Felix D'Mello, the proprietor, mans the counter. The women can pick up lovely items from the collection of skirts, tops, dresses, pants, kurtas, jeans, gowns and casual wear. Rates for ladies wear range from Rs. 250 to Rs. 3000. Men's wear includes shirts, pants and T-shirts with a price tag ranging from Rs. 250 to Rs. 1500. A hop and you land yourself at LeoMell's sister branch 'D'Mello's Red Rose Boutique.'