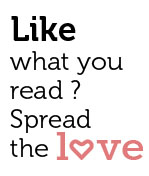 Share
The world did not end in 2012 as the Mayans famously predicted. But 2012 did take a significant bite out of a few scourges Goa and Goans had been grappling with. Streets examines some of the headaches and catastrophes that tired and frustrated residents did their best to stamp out in 2012, adiposity with varying degrees of success.
Corruption
When over 82 per cent Goans stepped out to vote this year, help the sign was there for all to see. The March poll result was a democratic rejection of the Congress-led coalition government, which its critics said had upgraded corruption to the level of a competitive sport.
As many as eight ministers from the erstwhile Digambar Kamat government, including a few Congress leaders like seven-time winner Dayanand Narvekar, four-time winner Aleixo Sequeira and the larger-than-life Alemao brothers – Churchill and Joaquim – got swept in the anti-corruption tide.
Satish Sonak, a lawyer and Goa's face of the Anna Hazare-inspired anti-corruption movement, says the tide is losing momentum.
"On a positive note, yes Goans did say 'no' to this 'chalta-hai' (anything will do) attitude. They decisively voted against politicians who thought that if you are rich or super-rich, you can buy the voter and win. A number of billionaire political stalwarts lost," Satish told Streets.
But on the flipside, Sonak makes another point. If the verdict was a clear-cut "NO" to corruption, he wonders how the same people are "accepting the dilution of Manohar Parrikar's anti-corruption stand?"
"The Chief Minister has also failed in keeping his promise of naming the Lokayukta (anti-corruption ombudsman) and there's not a single word of protest from anyone. To me this shows that Goans have said no to saying no," Satish says.
Parrikar, for his part, told Streets (see interview this edition) that his government has eliminated corruption in the top rungs of governance, while strict deterrents would gradually curb graft in the lower echelons of bureaucracy. He compared government to "a big oil tanker sailing in the seas," saying it takes a while to reverse a bad course even after you idle the propellers.
Mining
The hunters were the hunted this year. Goa's powerful mining lobby for decades has dictated policy, law enforcement and has often been credited as the invisible hand which made or broke governments. In an extraordinary twist of fate, it now finds itself helpless.
In 2012, efforts of plain, ordinary citizens complaining against illegal mining finally bore fruit.
First the Justice M B Shah Commission appointed by the central government to probe illegal mining in Goa unearthed a Rs 35,000 crore scam in the controversial sector. And then came a Supreme Court-enforced ban on the industry in October – a ban now pending investigation by a committee appointed by the apex court.
Ramesh Gauns, who has been one of the key figures in the anti-mining campaign for two decades, says that things fell into place for his cause because the abuse by the mining industry simply shamed the notion of proportion.
"Something had to give. Now we have to ensure that accountability has to be fixed for every pound of iron ore stolen," Gauns says.
While environmentalists and anti-corruption advocates have hailed the current ban, the miners and thousands of their supporters, including throngs who work in the industry or its ancillary businesses, say it's very bad for Goa and its economy. They point to the crores of revenue generated by the sector and the many thousands of jobs it provides.
"What is at stake are nearly 1 lakh jobs, both directly related to mining and also other ancillary industries. The lay-offs have already begun in some companies. A lot of these people have no secondary skills to switch their careers now," said Christopher Fonseca, General Secretary of the All Indian Trade Union Congress Goa.
Opaque governance
In recent times, never has a single law been so effectively and overwhelmingly used to fight opaque governance and decision-making than the Right to Information (RTI) act.
This past year saw several controversial government decisions, as well as improper appointment of officials, stalled and reversed thanks to campaign by a handful of RTI activists.
Twice now, lawyer activist Aires Rodrigues has forced the Goa government to withdraw its candidates hastily appointed to the post of State Information Commissioner. It's a key office, which hears appeals filed against errant bureaucrats unwilling to dispense information sought under the RTI act.
Ironically, the faulty paper trails which led to the now withdrawn appointments were exposed by the very same RTI actions the would-be appointees would have had to uphold in office.
Kashinath Shetye, a plucky junior engineer with the state electricity department, represents another irony: That of a government servant exposing bad stuff inside the government he works for.
Shetye's judicial petition effectively turned the course of a faltering 'police, politician, drug mafia' nexus probe. His action put the spotlight back on the politicos after the police had quickly given them a clean chit.
"It is my fundamental right as a citizen to petition the courts against a wrong," he says to detractors who (ludicrously) think there's something wrong with criticizing the government from which you draw a salary.
No to the Boom parties
Lavino Rebello, from Anjuna, is a physical education teacher. But this year, he and his band of followers are teaching the beach village a lesson in saying no to all-night trance parties, which are often fuelled by drug use.
This is the first time that local villagers have banded together in this way to successfully get the police to enforce noise-pollution laws.
"This year we finally decided to take this menace head on. People living near these places which play very harsh trance music all night have been harassed for nearly two decades now," he said. Helping the cause is a new government and a sympathetic senior police officer, Vijay Singh.
Singh on November 30 personally stopped an all-night rave at a popular beach shack, in south Anjuna. He also threw the rule book at several rave haunts which played music beyond the legal timing.
"This wasn't an easy beginning. It's not easy to take on some of these places, which are in league with corrupt lower ranked policemen and drug pushers," Lavino said.
According to Singh, the move against trance parties was in sync with the government's "zero tolerance" policy against public disturbances. "We are just doing our job. The complaints were genuine so we acted," Singh said.
Party organisers as well as the tourism and trade industry stakeholders have, however, decried the stringent cut-off time of 10:30 pm for playing loud music. According to Ralph de Souza spokesman for the travel and tourism industry, a special music zone located away from habitation would greatly benefit Goa's tourism.
"If the government could notify such zones where music could be played till late, it would work wonders for tourism. It would also bring relief to residents in the beach belt, who are troubled by such loud music," de Souza said.