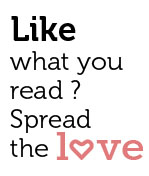 Share
A hot dance band in Goa
If you happened to roam around the lanes of Baga this past week and heard some fusion of African beats resounding from House No:
A-26, youmay have just had a sneak-peek into one of Goa's most popular bands rehearsing for their show in Africa. 
This team of gifted musicians has set the bar high for live bands in the state. Their keyboardist can play the trumpet, the bassist can hypnotize you with a flute, and the lead guitarist also plucks at bass. Along with the above, a versatile drummer, a powerful female singer and a charismatic guitarist-manager make up the A26 troupe, which is today considered to be one of the best dance bands in the state. Formed in 2009, the band takes its name from the number of the Baga house where they practice. A26 has left many fans spellbound, as they testify on the band website www.a26india.com. Streets caught up with Lester Rodrigues, the band's guitarist and manager, for a candid chat.
JR: A26 is quite literally a pack of aces who have shared history with other bands. As individuals, have the band members experimented with other jobs besides music?
LR:Abigail our female vocalist … is Assistant HR Manager at the Goa Marriott. Grayston (ex 'Big City Band') is a full time musician with A26 besides lending his talent to many artists from Goa and outside in recording studios around the country. Marwino (ex'Fantasy') teaches music in his music studio at home and has a professional choir that performs for wedding masses. Alfin (ex 'Band Wagon') is a composer and recording artist. He composed and arranged all the music for the Christian Opera "Carpenter's Cross". He used to be the production head at Radio Mirchi handling their advertising jingles and their programs. Joe (ex 'Archies', 'Lynx') is a full time drummer with A26. He also makes and modifies drum-kits as a hobby and a business. I myself run an event company with my wife Sunita.
JR: Goan culture has traditionally encouraged youngsters to take to music as a hobby and passion. What are the ingredients that would make Goan musicians shine on a national platform?
LR:Goa is music, art and culture by itself. It's a blessing for any musician to be in Goa. What Goa needs though, are artists that can stand up to artists from outside the state, in terms of commitment, creativity, hard work, professionalism and performance. If music is a hobby then it's fine to treat it like a pastime. But if it's a passion, then we need to work much harder to get to where we want to go.
JR: How have you all battled the hurdles to stay together as a band? Has your career in music- the lifestyle and late nights affected your family lives or marriages?
LR:There were challenges along the way and there still are.  Our strength is the attitude of all my musicians in the band. Besides the immense talent that all of them have; our biggest asset is the highly enthusiastic and positive attitude. We are very strict about practice. All the guys travel all the way from South Goa to North Goa for practice nearly every day when we are not playing. Abigail comes in after a long day at work. That's passion and commitment. Besides that we're all really close friends. Our families are very supportive. It hasn't really affected our family lives except for the fact that we travel away from home and we miss them.
JR: Today people engage a DJ for a wedding instead of a live band. Is sophisticated recorded music stealing the show from a live performance?
LR:DJs from abroad are also very skilled musicians and play instruments. It requires equal amount of skill and practice to be a fantastic DJ too. We play club music in the band too and have started using technology to our advantage in terms of using samplers, drum and pattern loops and different sounds. The combination of both has worked absolutely well for many events. I think there is a healthy competition between the bands and the DJ's. This competition drives us both to outdo each other musically. Healthy competition is good for us to improve and come out with better ideas. The edge that a band has is that there is an audio and a visual appeal and the connection between the crowd and the musicians is indispensable.
JR: Is there a particular genre of music A26 connects more with? What kind of music do you all like playing?
LR:Any artist that has a song that makes me get up and say wow, whatever the genre may be, becomes my idol for that song. As a commercial cover band we play and spend all our time practicing songs that are hits. We are in the business of entertainment and that means giving the crowd what they want. Some time back we played for a Konkani function where we spent about 6 weeks re-doing 10 Konkani classics in a style that suited our mood. It came out really well. We will be putting this on CD very soon.
JR: Besides being one of the most popular bands in Goa, A26 is also one of the most expensive bands. I hear you charge around 90k for a show. There must a Unique Selling Proposition that makes such a bid possible.
LR:We are just 4 years old so it feels really great to be known as one of the most popular bands. We haven't reached the 90k slab as yet but we are almost there. Bands from outside Goa charge much higher. Over the last four years we have played across the country and we have realized that we can command a higher rate outside Goa because of the quality of our performance. I think us pushing up our rate has worked very well for other bands in Goa too.
JR: You fly to Nairobi tonight. Does A26 tour the world regularly?
LR:Our tours around the world have just about started. We were in Denmark last month to play 3 gigs for a corporate. Previously we did an engagement party in Dubai and now we are off to Nairobi. Our African Gig is for a Birthday Party. Our high energy and quality performances have landed us an opportunity to go global.
/
/
/