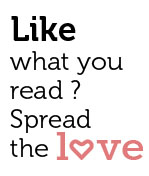 Share
Goa is losing faith in its killer roads.
With thoroughfares clogged with increasing traffic and a trail of 333 road fatalities in 2011 alone, try Goa is looking to its rivers to carry its population and tourists to and from work and fun.
Also among the possibilities being discussed: Ferrying tourists aboard large boats replete with food and entertainment along Goa's picturesque coastline, treatment from Baga to Palolem.
Chief Minister Manohar Parrikar made river transport a key area in his budget speech for 2012-13. Within a month, the government plans to appoint a professional consultant to identify feasible river routes which can carry traffic.
Traditionally, river-ways have been used for transport across the state. In fact, one of the most popular Konkani folk songs has a woman imploring a boatman to ferry her across the Zuari river for a wedding that she wants to attend in the village of Shiroda.
A ga Taria, 
Taria mama, 
Mhaka vorron pavoi Shirodia, 
Oi Shirodia
Oh boatman 
Boatman uncle 
Ferry me across to Shiroda
Over the years, the 'boatman' has gradually disappeared and the Zuari, the biggest river in south Goa, has been virtually monopolised by river barges which have ferried millions of tons of iron ore (prior to the current mining ban). The ore-laden barges traverse across its long snaky, belly from the hinterland's mined bowels to Goa's biggest port located at the mouth of the river.
And then there's the Mandovi River, on whose northern bank the city of Panjim has evolved and which now derives much of its fame from hosting casino boats. Like the Zuari, it's a crucial corridor for river barges, as well as the usual fishing boats and a handful private sailing and power boats.
All that could now change.
In his first budget speech to the Goa legislative assembly after assuming power in March, Parrikar acknowledged the need to exploit waterways to reduce the burden on roads.
"I believe, time has come to recognise the inherent advantages of inland water transport," Parrikar said. It's low-cost, energy-efficient, safe, secure, and environment-friendly, Parrikar said in his pitch.
Goa isn't new to the virtues of river transport.
When the Mandovi bridge collapsed in 1986, a commuter ferry service ensured that armies of workmen and others reached their destinations in time. Flat-bed river ferries still carry commuter and vehicles connecting several islands like Divar near Panaji and Vanxim near Bicholim to the mainland, apart from 10 other routes. Over two lakh people use these ferry services every day, according to government figures.
As recently as the mid-1990s, a launch service ferried commuters, mostly officers and employees of the Mormugao Port Trust from Dona Paula, near Panjim to Vasco. The service was abruptly discontinued for economic reasons.
Captain James Braganza, who heads the Goa government's Captain of Ports department, said he expects the consultant to be chosen within three weeks and for that consultant, once appointed, to issue a detailed report within two months.
"Economically feasible inland water routes have to first be identified. We then have to assess what class of ferries or crafts would be suitable for each of these routes," the captain said.
The Dona Paula route could be the first of the routes to be re-opened with a fast catamaran service plying on it.
In addition to the Vasco-Panjim waterway, two other waterways that the government is keen to open up are the Aldona-Panjim and Shiroda-Panjim routes. Ports officials said that the routes could either see a 'Roll on Roll off' ferry system or fast speed boats to cut commuting time.
Opening up river ways could, according to Braganza, work as a boon for tourism, especially with the 105 kms long coastline that Goa is blessed with.
"For sure beaches in the North (Baga-Calangute-Candolim) can be connected to those in South as far as Palolem in Canacona," he said.
"Cruising along the picturesque Goan coastline from say Baga to Palolem with perhaps entertainment, food and beverages on board, will surely be a big draw for tourists as against travelling by road through all the traffic snarls and burnt fuel fumes," he added.
That's something which excites tourists like Shweta Sriranganam, from landlocked Bengaluru, who loves the sea.
"Specially chartering a boat is expensive. Organised boat-rides along the coastline would be fun. Imagine travelling by boat from Baga to Palolem. That's a lot more fun than driving there," the 25-year-old content writer said.
Of the nearly 555 kilometres of inland waterways that Goa has, only 255 kms are navigable through the Mandovi and Zuari rivers and their tributaries. Will the Captain of Ports live up to the Parrikar government's claim of exploiting them to make water transport the mainstay of public transportation?
"It's a challenge, but we will work to achieve it," says Captain Braganza.