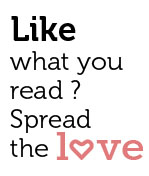 Share
Neil Anthony Fernandes is probably the youngest composer, singer, songwriter, guitarist, drummer, music producer and choreographer in Goa. This 16-year-old already has three amazing original songs to his credit.
While still in kindergarten, Neil sang the Ricky Martins song She Bangs to win a first-place prize. At the age of 7, he learned guitar and drums. When still in school, Neil belted out Chuck Berry's 'Johnny B Goode' to win the first prize at the 12th All Goa Inter School Solo Singing Competition organised by the Don Bosco Past Pupils Association, Fatorda. Neil is now a student of XII Arts at Don Bosco's School, Panjim and intends to pursue a Bachelor's degree in Fine Arts with a focus on audio-visual studies.
Music runs in the family. His parents Mick and Daisy Fernandes regularly hold dance classes and concerts through their 'Simply Ballroom' dance academy. His paternal grandfather is Tony Sax, a tiatr artiste, and his grand dad on his mother's side was a piano tuner and technician at Kala Academy's Western Music Department.
Neil with his proud parents
Neil was shortlisted along with 15 other musicians at the end of auditions all over Goa for the Sing For Life Music Competition hosted by World Vision India. His composition on the theme 'Justice for the Poor' bagged him the first place in the contest. Justice for the Poor was recorded at Orlando Fernandes' Angel AV recording studio at Panjim. The other two songs have been recorded by Neil at his home studio in Alto Dabolim, Vasco.
"I use a laptop, recording software and an audio interface sound card through which all the audio input can be added. The instruments are recorded on separate tracks and then arranged. I have also played some virtual instruments while recording my songs."
"I have learned to play these instruments through tutorials on the Internet and using some material provided by my father."  Neil also studied violin for 6 years at Kala Academy at Panjim, topping his 3rd grade Trinity exams.
Neil counts The Beatles, Jimi Hendrix, Percy Faith (Canadian bandleader & composer), Bob Dylan, Prince, Eric Clapton, and others among his strong influences.  He likes the classic rock and pop of the 60s and 70s.
"I like to combine styles and create my own. When I do covers, I do them in the classic rock style. I also like to sing and play to a backing track," says Neil talking about his ways with music. "I watch interviews of musicians like Bob Dylan and Paul McCartney to understand their personalities."
"Michael Jackson is my greatest inspiration in dance."  At a 'Remembering MJ' music and dance concert at Vasco, Neil performed a song and dance act on the Jackson classic Billie Jean. Every musician has his hangout group, and Neil is no exception. "I go to Panjim and jam up with my friends Ian de Noronha, Keanu D'Souza, David D'Mello and Rohit Almeida. They are all musicians and play the violin, guitar, accordion and other instruments."
I listen to all the three original songs in Neil's bedroom studio. All the instruments have been played by him and the tracks have been mixed by him too. There is a confidence in the music arrangement that seems to have come from hours and hours of working in this little room.
'The Land Where I Belong' is a slow rock song, Neil's tribute to Goa. 'Love Is All That You Need' reveals the young lad's affinity to the sound of the sixties. His voice is remarkably mature and well formed, something that his slight teen frame belies. This is a slow rock song and the voice has shades of Lobo, the American singer-songwriter of the seventies.
Neil Anthony Fernandes at his home studio
'Justice For The Poor' is a straight rock number, with wah-wahs and distortion riffs rendered on Neil's electric guitar. The tune is catchy, it stays on in your head for a long while. The Jimi Hendrix influence is very evident here.
A meticulous re-recording of these three songs in a good recording studio would certainly render these as very enjoyable tracks. Neil's home recording attempt has laid on some louder congos and a bit of extra reverb here and there, but it is definitely a commendable effort.
Let me take a photo of you, I tell him, as he sits in the midst of his instruments, monitors and computers. I hand him an acoustic guitar that's lying on a bed. "No, no, not that one," he says firmly, "That one has a string missing."
I wouldn't see a missing string in a photograph, but this young musician has surely inherited his piano-tuner grandfather's precision. I'm impressed. The guitar is his first, it has Bob Dylan and Beatles and other names scrawled over its face in a childish hand.
Neil's three original songs will be broadcast on Indigo 91.9 FM on Sunday, 12th of May at 5pm. The show called Indigo Goa Grooves, is hosted by musician and producer Colin D'Cruz and has been showcasing local talent every Sunday for close to a year now.
"The talent in Goa is amazing," says Colin. "For a 16-year old to write, sing, perform all instruments and arrange the music for these songs, is a huge achievement even at a global level."
Colin believes that the next great international artist will emerge from Goa. His website jazzgoa.com showcases over 80 young singers and musicians from Goa.
"Neil's lyrics are very sensible, his thinking is beyond his age," commented Colin, "Even when I was recording the radio show with him, I found him to be very mature in behaviour and outlook. His greatest assets are his parents, who are encouraging him wholeheartedly."
Young Neil has the talent. He's been fortunate to live in a world that is recognizing and nurturing it. When it comes to prodigies in Goa, that's a lesson for everyone to heed.
.
.
.