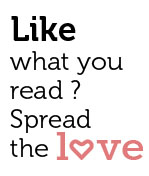 Share
The Oriental restaurant at the Goa Marriott Resort & Spa recently unveiled an innovative new menu, with unique signature dishes as well as all-time favorites! The kitchen is led by the Sous Chef, Mr. Sundar K. Dalal who comes from the North Eastern region of India. His food captures your taste buds with authentic flavors of the Far East. The beautiful décor at Wan is enhanced by soft traditional tunes playing in the background. Upon arrival, we were served Jasmine tea, which is customary in the Far East. This makes sure you gain a good appetite and it's healthy to boot!
Digging into the expert Chef dishes, first to be served were the appetizers, 'Jeu Chai Jiao' (Pan Fried Chinese Chive Dumpling), 'Gone Bao Yang Jiao Dou' (Crispy fried okra ginger and soya chili), 'Shanghai Chicken dumpling' (Pan fried mushroom and chicken dumpling) and 'Konjee crispy tenderloin' (crispy fried beef tenderloin tossed with spicy tomato garlic sauce). The tenderloin was my favorite and I craved for more, as it was simply delicious! The 'Jeu Chai Jiao' is something unusual for a Goan tongue, but I found myself welcoming the flavor of chive. The delicious appetizers were followed by 'Ni Mong Tang Hai Xian Ji Shu Cai' which is a Lemon coriander soup, and has deep flavours which give a feeling of warmth within.
A refreshing array of entrees which then followed included 'Stir Fried Tofu and Long Eggplant', 'Nor Mai Phad Hed Yee Poon' (asparagus with shitake mushrooms), 'Yao Guo Chao Ji Ding' (Wok-tossed chicken, vegetables & cashew nuts in oyster sauce) and 'Shuang Dong Niu Rou Si' (Stir fry of tenderloin with bamboo shoot and mushrooms), all served with a delightful explosion of flavours! All of this ensures that your taste-buds are satisfied. The rice and noodles dish that followed was 'Chao Fan', a well-prepared spiced wok fried rice with pork and seafood (Squids). I would definitely come back for more of this!
As we neared the end of the delightful evening, we were treated with a great desert – Fengli Su, which is a buttery pineapple heaven served with vanilla bean ice cream.  Wan Hao has hit exactly the right culinary notes, and it's fair to say the result is pure ecstasy!
Chao Fan
Wan Hao is open for lunch and dinner on Saturday and Sunday, and open for dinner 7 pm onwards every day.
The choicest of Oriental cuisine this season only at the Goa Marriott Resort & Spa!
For reservations, please call
0832-246 3333.
'Note: The corner is a regular space where businesses, entrepreneurs and all others with noteworthy projects can 'strut their stuff"
Konjee Crispy Tenderloin