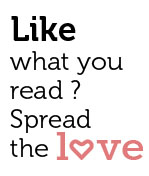 Share
Artist Vijay Bhandare showcasing his work at Sunaparanta
It's not every day that artists gather around to celebrate that which is not accepted. And that which is not conventionally considered artistic. And yet, artists through the ages have continued to push boundaries and challenged accepted norms of artistic expression, to raise the bar and visually represent experiences gathered from that which has already been seen and experienced, and that which lies in the realm of their minds. Why Not? – a group show that opened at the Sunaparanta Goa Centre for the Arts – celebrates just those deviations that have led to the birth of several forms and schools of art right from the Renaissance to the time of Dadaism, up until today and perhaps will continue for decades to come.
Why Not? – a multimedia show featuring 16 Goan artists – is being curated and presented by local artist Vijay Bhandare as a tribute to that facet of artistic expression that inspires artists to stand apart, question accepted norms and create something path-breaking.
The group show was inaugurated on August 30. At an intimate opening made warmer with wine and snacks, artists, art lovers and students wound in and out of the gallery taking in the 16 pieces, each of which asked 'Why Not?'
Artists featured include Vitesh Naik, Viraj Naik, Vasudev Shetye, Siddharth Gosavi, Shripad Gurav, Shilpa Mayenkar Naik, Santosh Morajkar, Sachin Naik, Ramdas Gadekar, Rajesh Salgaonkar, Rajendra Usapkar, Pradeep Naik, Kedar Dhondu, Kalidas Mhamal, Chaitali Morajkar and Vijay Bhandare himself. The pieces on display were unique in that they pushed barriers not just with the use of multiple media, but also techniques adopted and themes explored.
Shilpa Mayenkar Naik's watercolour and acrylic piece on paper
Perhaps that's why I was particularly struck by Shilpa Mayenkar Naik's larger-than-life watercolour and acrylic piece on paper, which extended onto the wall space surrounding it. Impressive in scale and sheer size, it drew me in and had me wondering "why not break the restrictions of the canvas? Why not let creativity spill over?" A sculpture by Santosh Morajkar stood tall at the centre of the gallery grabbing a fair bit of attention. Resembling the structure of an animal, but covered in bold, vivid strokes and patterns (not otherwise expected on the body of an animal), it seemed to give the piece a surrealistic touch. Vijay Bhandare's work titled 'Apparition of a Roman Head Emancipating Itself' has its roots in hypnotic recollections. With loud and stark visualisations of a large head rising out of a surface, in dark tones of purple and ebony, it was definitely another piece to take in.
I chatted with Vijay Bhandare, who said the inspiration for such a show came from his desire to pay tribute to great artists who have always pushed boundaries and let the spirit of questioning the norm stay alive. "This idea is not limited to canvases and brushes," he said, "but also the way in which artists approach their work."
The single unifying characteristic of almost all the pieces on display was that each of them was striking at first glance – the liberal use of loud colours, bold and brash strokes. Why Not? presented a refreshingly different take on artistic expression and on certain conventional notions of art. Can there be beauty in violence, I ask myself? Is beauty necessary at all in art? Why must artists constrain themselves to a canvas, or to anything at all?
Santosh Morajkar's sculpture
Why Not? is on show until September 7 at Sunaparanta Goa Centre for the Arts, Panjim, between 10 am – 7 pm.