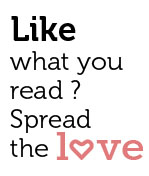 Share
(Photo above of biking enthusiasts at a gathering of bikers in Goa)
.
.
If Goan bike lovers need "role models", there's nine GenX legislators who think it's cool to ride high-end bikes.
Fisheries minister Avertano Furtado, Rohan Khaunte (independent from Porvorim), Carlos Almeida (Vasco), Glen Ticlo (Aldona) and Francisco "Mickky" Pacheco (Nuvem) recently rode their Bullets, Harley Davidson Fat Boys and similar super bikes to the Legislative Assembly.
Riding pillion were Calangute MLA, Michael Lobo (Calangute), Sanquelim MLA Pramod Sawant, Bicholim MLA Naresh Sawal, and Curchorem MLA Nilesh Cabral.
It's another tale that these young legislators' quest to be seen as cool stirred up a huge controversy after they were blasted in the media for failing to wear safety head-gear while riding, as mandated by law.
Their helmetless ride even prompted Chief Minister Manohar Parrikar to announce that they had made a mistake and that they would be made to pay the prescribed fines for the violations.
A week later, these politicos repeated their act of riding to the Legislative Assembly, but this time with their head-gear on. The message was clear: even lawmakers must follow the law.
"Our original intention was to convey the message that we represent the youth. That we have fresh ideas and views," Rohan Khaunte said.
"We went to the Assembly on bikes again, but this time wearing the headgear to be an example to the younger generation", Khaunte told Streets.