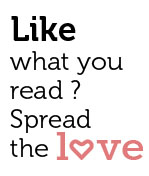 Share
Art Escape brings live music to a new level
Not all laundry is about washing clothes. Sometimes it can be about rejuvenating your soul. Laundry Effect is a blues-funk jazz band that loves to jam and experiment, drawing their influences from Indian, Middle-Eastern and World music. They played at the Art Escape venue at Benaulim on Saturday 8th June. Jonathan Rodrigues got some candid views from Douglas Gracias (21), the bass guitarist of Laundry Effect. 
JR: Why is your band called 'Laundry Effect'? 
DG: When we began playing together, we were all newbies. All we had was a basic knowledge of our instruments. But more importantly, it was the motive that held us―of playing the blues, and trying to develop ourselves not as a cover band, but on all lines of experimentation with rock, funk, jazz, fusion―the music we love. We want to play it, and play it good. It was about playing to the people who have had a long hard working day, and about delivering a cleanser to their moods… hence 'Laundry Effect'.
Simon Hewitt of Laundry Effect
JR: What is special about performing live? Do you perceive both positive and negative vibes from an assorted audience?
DG: If the vibe from the music is good, the audience will enjoy it, however assorted. It's nice when during a performance, people try catching your eye to share an appreciative, sometimes naughty smile and these vibes count in improving the performance. The difference in the positive and negative vibe is simple. There is no audience in Goa that would boo musicians into playing something else, but if what is being played isn't up to the mark, they obviously would make it clear with their resounding silence.
JR: Bands in Goa today often use sequenced tracks and pre-recorded music. How difficult is it for a sincere effort to survive in the music industry?
DG: Well, that's where the importance of the equation lies, in how sincere an artist is in trying to instill some kind of a change in the mindset. For a band to be successful, they need to be together for the better part of the day where they can share activities, get to know each other better, and most importantly, not take life for granted. Without practice, nothing great is going to happen, it's just playing gigs for the buck. It turns into just another gig. There's no edge. Lip-syncing and using sequenced tracks for a live band performance is a sham. They can be grouped into any category of fraud, because not only do they cheat the organizers and audience, but they are yet to realize that they've just been cheating themselves, and ultimately the entire musical community as well.
Douglas Gracias
JR: Many International artists have been visiting Goa on the EDM scene. Do you feel that there is not enough done to promote other genres of music in Goa?
DG: The EDM scene has gradually been killing live music. The thing is kids today don't listen to good music. My dad introduced me to the Doors and Pink Floyd when I was a toddler. Music cannot be easily embraced, it needs to be imbibed. Parents play a critical role in inculcating this factor in the minds of the kids, and steps must be taken at a ripe young age when the brain is still innocently porous, like a sponge. EDM is popular, commercial music that youth relate to very easily because they love a monotonous beat and they are all thriving on this energy created by the sexual delivery that EDM has. Boys and girls today want to listen to EDM, drink alcohol, and go hump each other. That is their motive. It isn't about creating music to them. They don't understand the technicalities that go into learning instruments and stuff like that. They prefer some fellow mixing somebody else's tunes on his deck, and it has all boiled down to this mega pseudo-ism in our lifestyle, where EDM parties are taking over like madness.
.
Art Escape's Vision
A lack of boundaries, a sense of limitlessness, the free flow of creative juices. That's what Art Escape has been about since setting up as an alternate art and cultural platform in Goa four years ago. It's a hub for creative activities like art, sculpture, music, theatre, dance, yoga, recycling and design, to name a few. And since 2010, Vinesh Iyer and Darryl Noronha, the brains and brawn behind Art Escape, have been enthusiastically driving their labour-of-love The Live Music Project'. True to their credo, the Live Music Project has taken the highly unusual step of imposing no limits to what music genres can participate. It's an open canvas for all
musicians/performing artists to play whatever they wish. "Right now is the time for live music and original content as the audience is quite tired & bored of the cover scene," says Vinesh. "Audiences, promoters, festivals, venues etc are all looking for new interesting content as that's what the audience needs, which is a great sign for live music and artists." Art Escape also works at identifying interesting venues such as forts, gardens, open public spaces, old heritage homes around Goa and across the country to organize
shows. Artists like guitarists Elvis Lobo and Derek Julian, sitar player Yograj Naik, flautist Vivek Sonar, rock musician Elvis Rumion and a host of musicians from overseas have performed at Art Escape's sessions over the last three years. Combining travel
and music is also on the cards. "The larger idea of 'Gypsy on the move' or 'Band on the Bus' is where we take a bunch of musicians from Goa working together, travel in a minibus designed and branded with art work and graphics 'Goa Sound & Feel' with sound equipment, etc. It starts from Goa, heads to Pune, Bombay, Bangalore and other major cities," informs Vinesh.
.
.