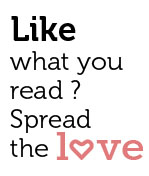 Share
1 Dudhsagar waterfalls
Take a dip at the Dudhsagar waterfalls or the Surla or Aravalem falls. The cascade may be a bit depleted as compared to monsoon time, but there's still enough water and foam to keep you cool. Of course, sickness you must stay away from the Devil's Canyon at Molem and other deep waters with strong undercurrents.
2 Hit a waterbody
Beaches, freshwater springs, rivers and lakes are in plenty all over Goa. Head for a picnic to one of Goa's many freshwater springs, at places like Kesarval-Cortalim or Mayem Lake, for instance, where the temperature will surely be a few degrees lower. Play water volleyball at a village ogor (freshwater pond). Make sure you can swim before entering any water, even if only waist deep, or wear a lifejacket.
3 Spend a day at a Water park
Swish down a waterslide and dunk yourself in a pool at a water park. Splashdown at Anjuna provides plenty of slides, rides and pools for kids and adults alike.
4 Drink a fruity coolant
Pour down a good old limbu soda down the hatch to chill out. The traditional raw mango drink and the wine red sol-kadi, made from the kokum fruit, also act as great coolants.
5 Build your own private pool
Pile up some earth in a circular pattern and cover with a large tarpaulin. Fill up with water and voila – your own little lounge pool. Emptying and refilling may be a bother, but involve the family and have fun. When the rains come, fold the tarpaulin, flatten the earth and the pool is gone…until next summer.
6 Swimming classes
Many hotels and gyms offer swimming classes in the summer, handy for kids who are on holidays from school. Grab that chance to learn swimming, lose some flab and keep cool. Bikinied lasses and handsome hunks are a bonus, if present in your class.
7 Cut your hair short
Cut those locks down to the bare minimum. Your scalp will ventilate well, cooling you down. Here's your chance to try out some fancy tram-cuts a la Apache Indian or your favourite rapper or hip hopper.
8 Cotton up!
Pull on some nice cotton outfits this summer. It's wedding season too, so gents, pick up a loose jacket instead of those suffocating two-piece formal suits. And yes, drink loads of water and stay in the shade. Else you risk dehydration and heat stroke.
9 Get Air conditioning
Ever since Willis Carrier invented modern electric air-conditioning in 1902, millions of ACs have kept humans, foodstuff and computers cool as cucumbers. So pick up one and retreat to your AC den every time the Fahrenheit hits the roof.
10 Scuba diving
Explore shipwrecks and look at exotic fish with qualified scuba diving instructors off the Goan coast. Try out the guys at Goa Aquatics, Dreamz Diving, Barracuda Diving and Dive Goa.
.
.
..