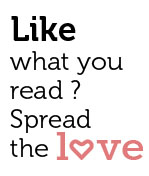 Share
Gallouti Kebab
In a country where the food is so diverse that the flavors change every 50 kilometers, it can be quite daunting to try to put together a culinary festival that does justice to every cuisine. Fortunately, in the expert hands of the folks at the Goa Marriott Resort & Spa, justice has indeed been dealt. They have captured both our nation's culinary diversity AND the authenticity of the flavours.
A week preceding Independence Day, the Goa Marriott & Spa introduced the imperial flavors of India's sundry cuisine on the occasion of our independence at the Incredible India Festival at Waterfront Terrace & Bar. This cross-country gastronomical journey is a convenient and utterly enjoyable way to cherish different parts of the country through your taste buds. From digging into the Tandoori temptations of the North to delighting in the bountiful indulgences of the South, and from savoring the aromatic curries of western India to sampling the delicate flavors of the east, this voyage is full of pleasant surprises that will satiate all your foodie cravings. And it means you don't have to book plane tickets to the far corners of India for a culinary fix!
If you have missed this tasteful journey because of the daily office hustle, it's not too late to ignite your palate. Just drop by at Marriott's today, Independence Day, and board the Grand Independence Day Brunch and tour through the lavish buffet full of culinary ecstasy.  First stop: the Punjab Terminal where you can partake of Sarso da Saag (pureed mustard leaves), Dahi Pudina ke Kebab (Hun curd and mint kebabs) and Amritsari Kulcha (stuffed Punjabi bread). Moving north towards the Himalayan state of Kashmir, you can slurp on Gosht (Mutton) Rogan Josh. Moving on to western (Bengali) flavor of Sarso Bata Mach and pondering upon the South Indian inspired Pal Payasam, this flavorful journey is really something to write home about.
Shrikhand, Shahi Tukda
That the festival takes place at the Marriott's Waterfront Terrace & Bar is certainly an added bonus. The venue's name reflects the reality. It's right on the water, overlooking both the resort's pool and the breathtaking view of the luscious point where the River Mandovi meets the Arabian Sea. The waters are wild during these monsoon days, so your culinary journey will be accompanied by wonderful sights and sounds. Bon Voyage!