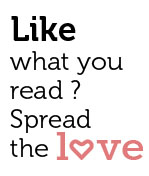 Share
John Anthony
Ready To Rumba? Serious About Salsa? Mad For Merengue?
This Is Going To Be Grande. MUY GRANDE! (Oh, dosage and did we mention Goa Streets is Media Partner?)
This is a story about music, dance and the pure joy of life. It's a tale about the Latin American way, the embrace of all things festive and the inspirational power of celebration. If there's anything that sets Latinos apart from everyone else, it's their singular devotion to unadulterated fun.
This is the story of the Goa International Latin Festival, or GILF, an exclusive annual niche Latin dance festival with workshops, parties, performances, pool-parties, shack-parties and championships featuring Salsa & Bachata international and Indian artists hosted by Latino Rhythms Dance Academy. This is the Goa International Latin Festival's fifth consecutive year, and will be held from 16th to 19th Oct'15 at the Resort Rio in Arpora.
The GILF, presented by John Anthony, will feature over 50 workshops, 15 shows, two pool parties, three nights of crazy parties, a beach party, delectable seafood, theme nights, championships and much more.
Goa Streets is extremely proud to be Media Partner for this enchanting Latin Festival!
About LRDA
Latino Rhythms Dance Academy, founded by John Anthony, is a Bangalore-based a Latin dance academy that has taught some 5,000 students over the past eight years. John also hosts Asia's largest dance congress, India International Dance Congress, or IIDC, every year for the last four years.
Venue: Resort Rio, Arpora, Goa, India
Date: Oct. 16-19
Artist line up for GILF 2015
International Artistes:
Troy , USA 2. Dmitri and Stella , Greece 3. Marco and Samantha, Italy 4. Oleg and Yaiza, Spain 5. DJ Cisco, Belgium
National Artists
Richard David Tholoor 2. Sonali Kunmun Das 3. Ranjani Venkatesan 4. Rishikesh Chabria 5. Suman and Santosh 6. Peddro 7. Sovit and Satyaki 8. Sameer and Shenny Sachdeva 9. Yavit and Titil Bhattacharya 10. Jose and Neel Ak Shi 11. Awadhesh
Introducing Artistes
Elvis Mascarenhas 2. Namrata Witke 3. Nakul Ashok Ghanekar 4. Adiseshan Prithvi 5. Nilesh Waman 6. Abhishek Soman 7. Megha Khatri
For registration details visit
Facebook: GoaInternationalLatinFestival
Media Contact: etheldacosta@gmail.com (don't forget to ask about special prices!)
John Anthony
Director , LRDA
Organizer IIDC and GILF
Phone : 98454 33370
Email : john.anthony@latinorhythms.in